brewery
OG HINDMARSH BREWHOUSE FIRES UP IN THE PORT
By Matty O'Callaghan
11 Feb 2021
After months spent shuffling stainless (and battling COVID restrictions) our beloved Hindmarsh Brewhouse is proudly up and running at the Port. In a recent chat, PL Co-founder 'Red' elaborated on the project and the emotions associated with such a momentous event; as only Redman can...
G'day Red! back in 2019, the decision was made to re-locate our Hindmarsh (HM) Brewery to Port Adelaide instead of running multiple sites. Were the reasons behind the call cultural, logistical, or a combination of both?
Primarily getting all of our crew under one roof. This allows for greater rostering flexibility, concentrates all our skills and knowledge and provided better facilities for everyone. There are other benefits to the quality of our beer, particularly with all packaged product going through the amazing Krones Craftmate canning line.
So it's safe to say the move has been a positive one for both brand and crew?
Absolutely.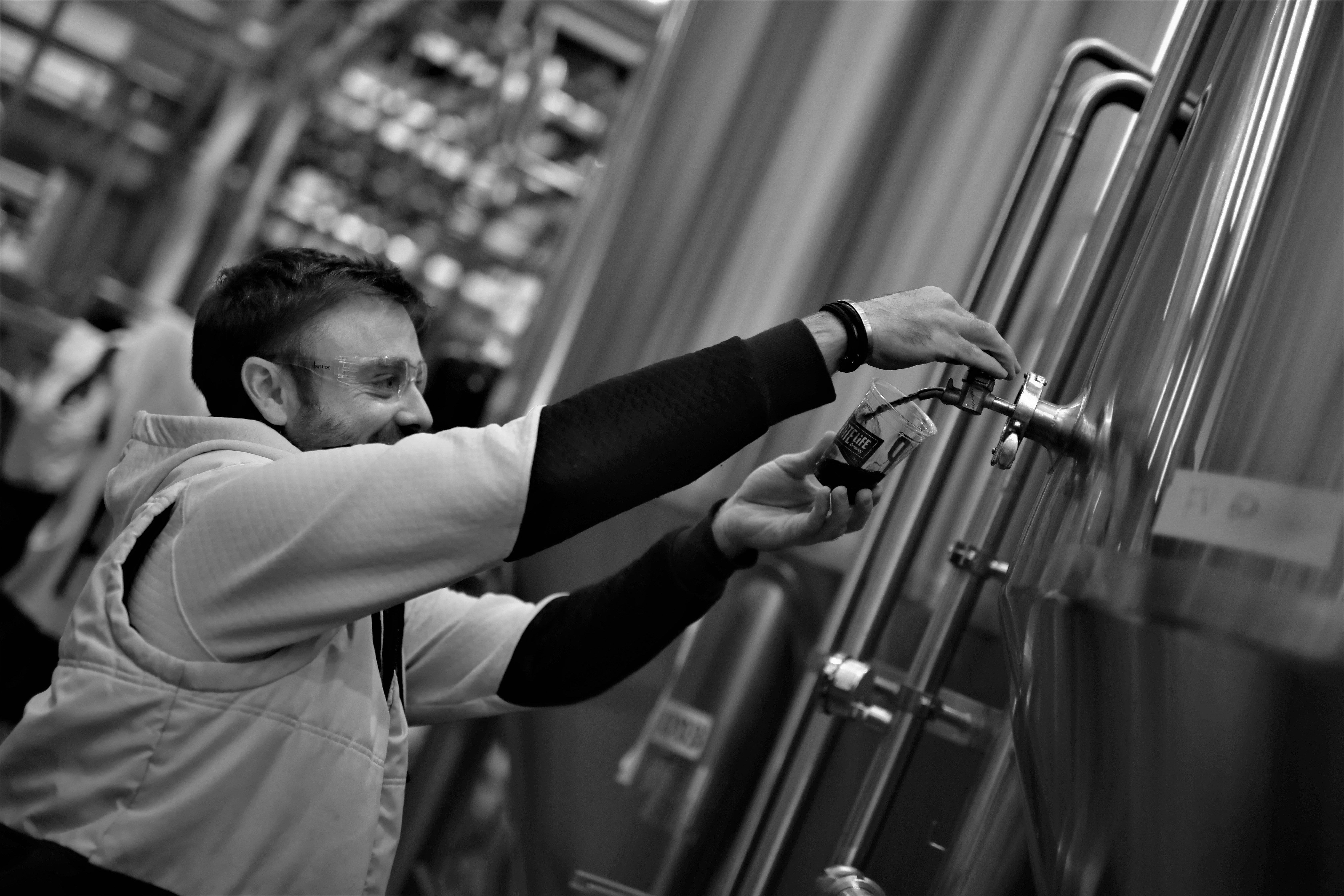 - Head Brewer Lewis Maschmedt agrees.
---
When did decommissioning on the HM Brewery commence, and how long did it take to recommission down at the Port?
Officially, I think around November 2019. Would have been completed a long time ago if it weren't for fucking COVID. Over a 12 month project, should have only been 6 max.
So, the main set-back was...
Well, COVID.
Understood. We have two brew kits under the one roof now - a 5,000 litre Krones rig (assembled in late 2018) and the 2,500 litre Premier Stainless kit from Hindy. Aside from volume, what are the main differences between them?
Automation is the big one. The brewers are definitely throwing valves on the HM Premier Stainless kit. We've always pumped out great quality beer on the HM kit, but it is a bit more variable than the Krones kit. This is small brewing so some variability can be a good thing.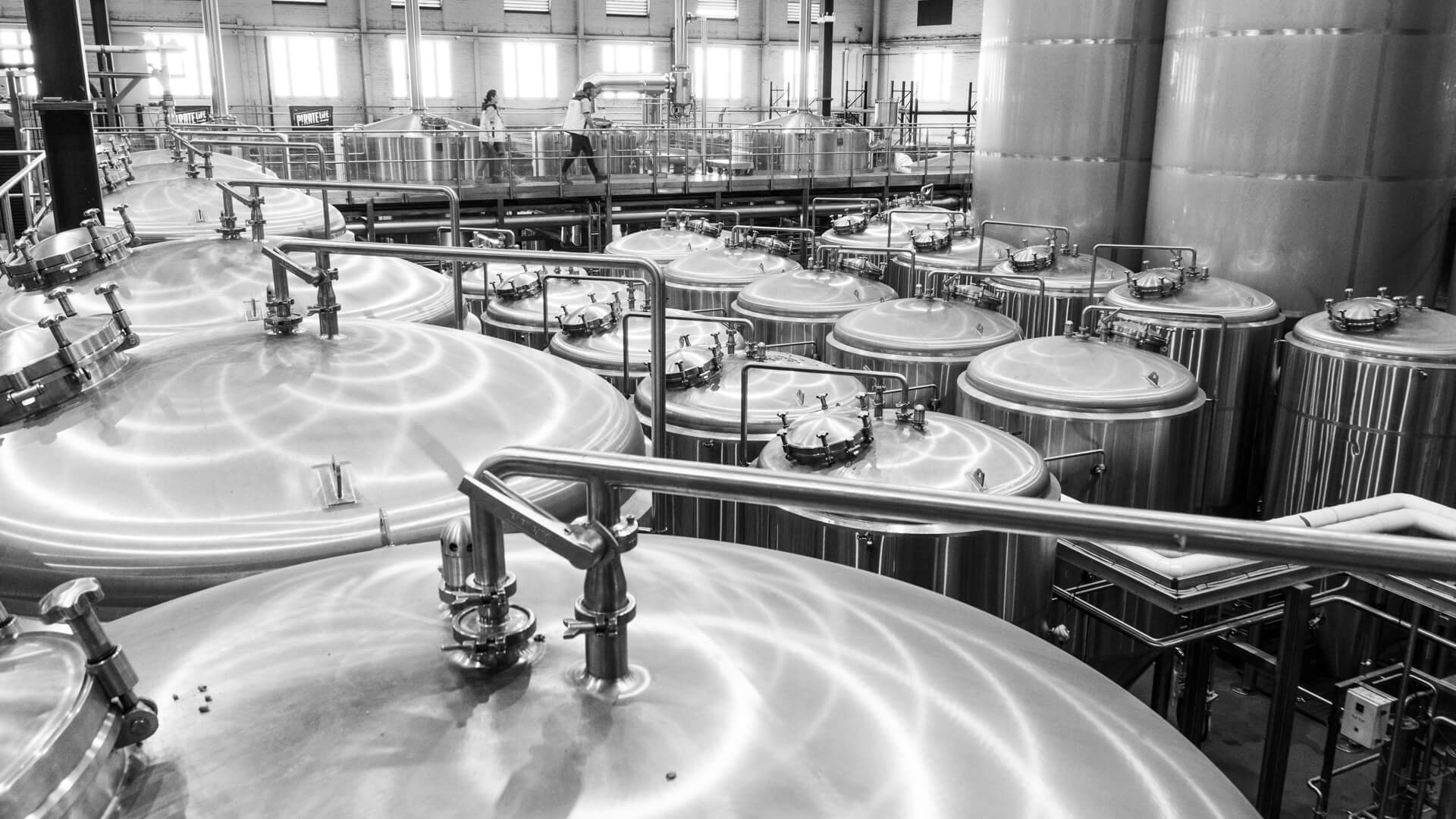 - The 5,000 litre Krones kit lit up by second story windows, plus a selection of fermenters from the old Hindmarsh Brewery.
---
So are there particular beers / recipes that are better suited to either?
Any lower ABV beer will benefit to being brewed on the HM kit. The deeper, smaller diameter lauter tun isn't great for extract efficiency but it is good for retained mouthfeel and leaving some residual sugars in the wort.
I've noticed some new pieces of stainless about the place...what modifications did the HM Brewhouse receive?
When we had the opportunity to package up the HM kit differently, I took the opportunity to chop up the platform and integrate some later additions such as the dedicated mash tun and holding vessel. Additionally, we have added some heat exchangers to streamline our sour beer production and save on energy.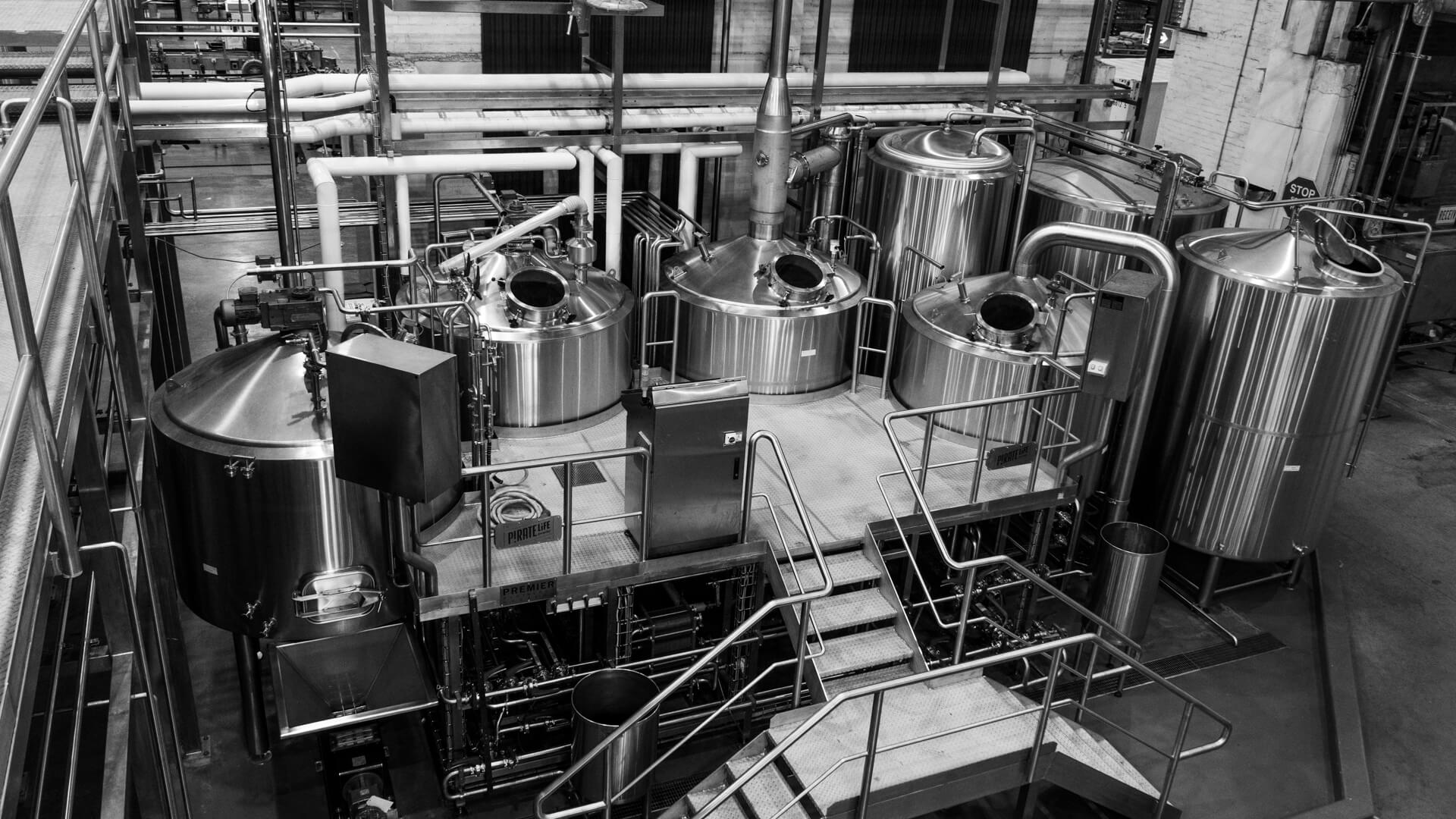 - Bird's eye view. The new and improved HM Brewkit as seen from the mezzanine at Port Adelaide.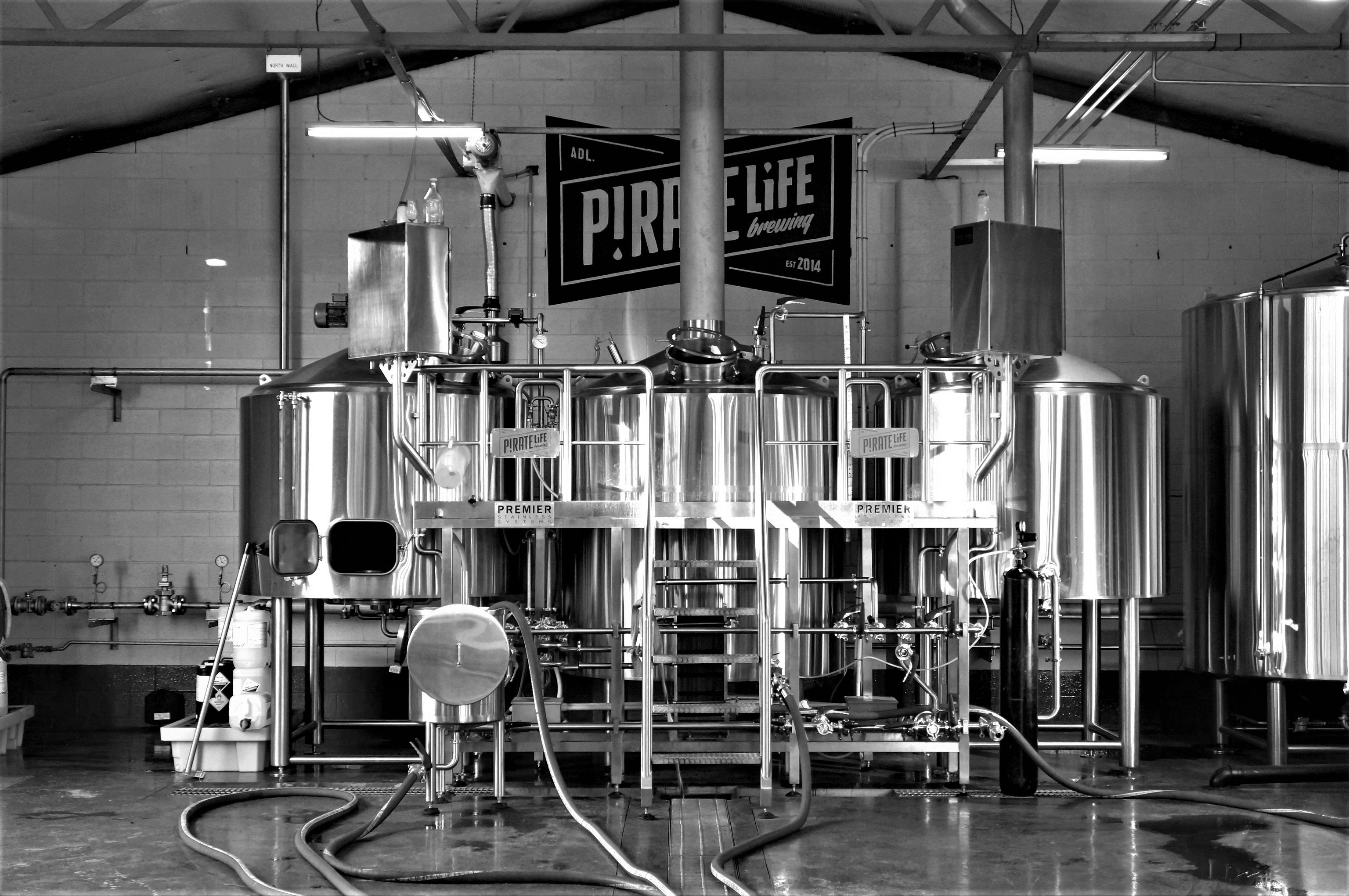 - The OG setup at 89 South Road, Hindmarsh. Circa 2015.
---
The old South Road fermenters came along too, what's the overall capacity now on site at Port Adelaide?

Many. Bit over half a million litres.
At full tilt, how much could we produce in a twelve month period? I vaguely remember hearing someone say ten million litres...
Full tilt, only ales, it could be 120,000hL (12 million litres). A comfortable production would be 100,000hL (10 million litres)
Our NPD (New Product Development) program is arguably one of the most comprehensive in the country. By closing Hindmarsh, have we lost the freedom to experiment with barrel aged sours, wild ferments, and specific kinds of yeasts like Brettanomyces? Or is that something we can pursue freely here too?
A bit of both. We can do some of the more funky things, but need to do it intelligently and (beer) safely. Maybe not on this site, but maybe nearby…
It all started on the Premier kit back in 2015. Do you have an emotional response to seeing it down here at the Port?
No.
Really, nothing at all?
To be honest, it's been really exciting seeing the old kit get put back together, make some changes while we were at it and get it back in production again. I'm always stoked to see it fired up with one of our brewers (or myself!) pumping out great wort.
Hear hear. Thanks for your time Redman, always a pleasure.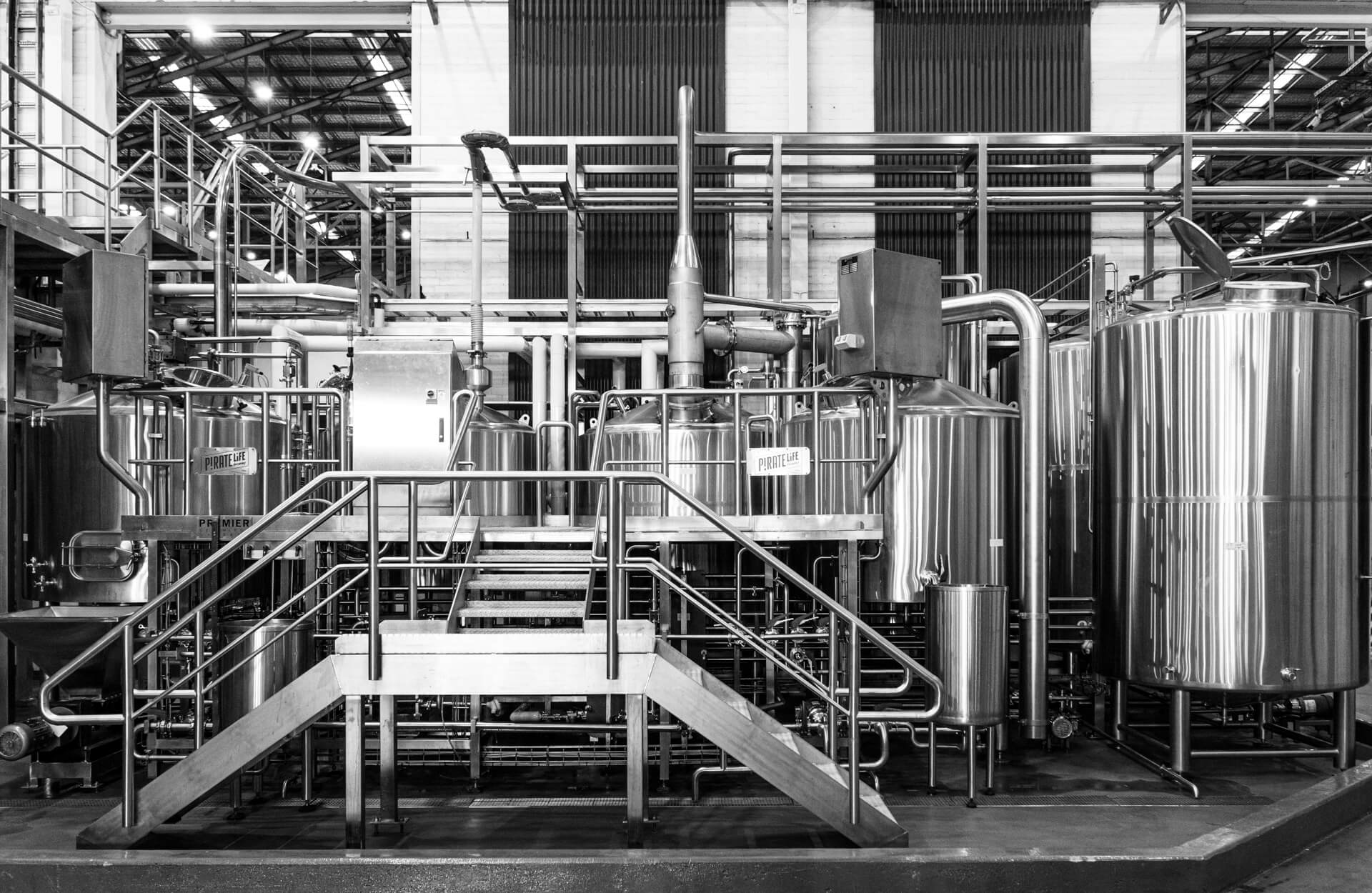 *You can check out the new and improved Hindmarsh Brewhouse on a tour of our Port Adelaide facility today. Tours run at 3pm and 5pm daily (at a cost of $20) and cater for a maximum of 10 guests. Bookings can be made via the Pirate Life website.
Cheers!