Pirate LIfe, Pirate LIfe Brewery, brewery, food truck, beer, craft beer, Beer Updates, Rocky, food
STILL FLYING THE FLAG!
By Matty O'Callaghan
09 Apr 2020
How quickly things can change. This time last month, we were all nursing hangovers in the wake of PL's epic 5th Birthday Party. Today, trading restrictions placed on Aussie hotels, pubs and restaurants find our venue (and many like it) in a state of lockdown. Whilst unprecedented, there's no argument here - our duty to help knock this Corona thing on the head was, and remains paramount. So, with the bar off limits (for now) we've come up with some simple ways for you to get your Pirate on from home...
TAKEAWAY:
If you've been to our Port Adelaide venue before, you'll be familiar with the Merch Shop. It's loaded with fresh beer and PL merchandise. This hasn't changed, and the same premium products are available for takeaway, 12pm - 7pm, seven days a week. As always, we're polished, sanitised and ready to rock!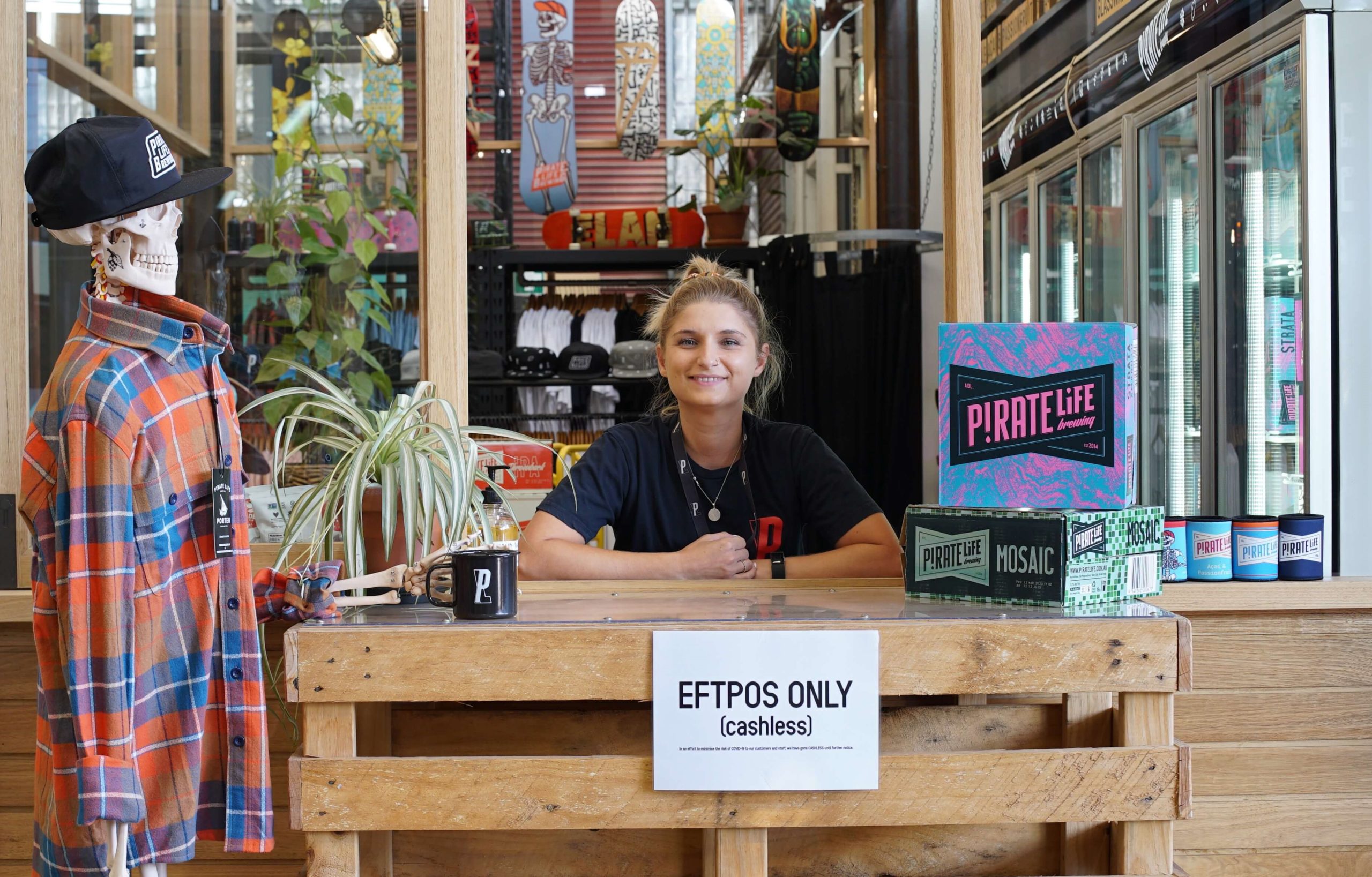 After you've caught up with Skele and Alana, check out the Food Truck - it's open 12pm - 7pm daily as well. In conjunction with his classic menu, Head Chef Rocky has developed some 'Self Isolation Suppers'. Perfect for solo dining or an iso-date, they include (per person) a hearty meal, a chocolate brownie and a four pack of Pirate Life. See the bottom of this post for menu / conditions / beer matches and remember, EFTPOS only!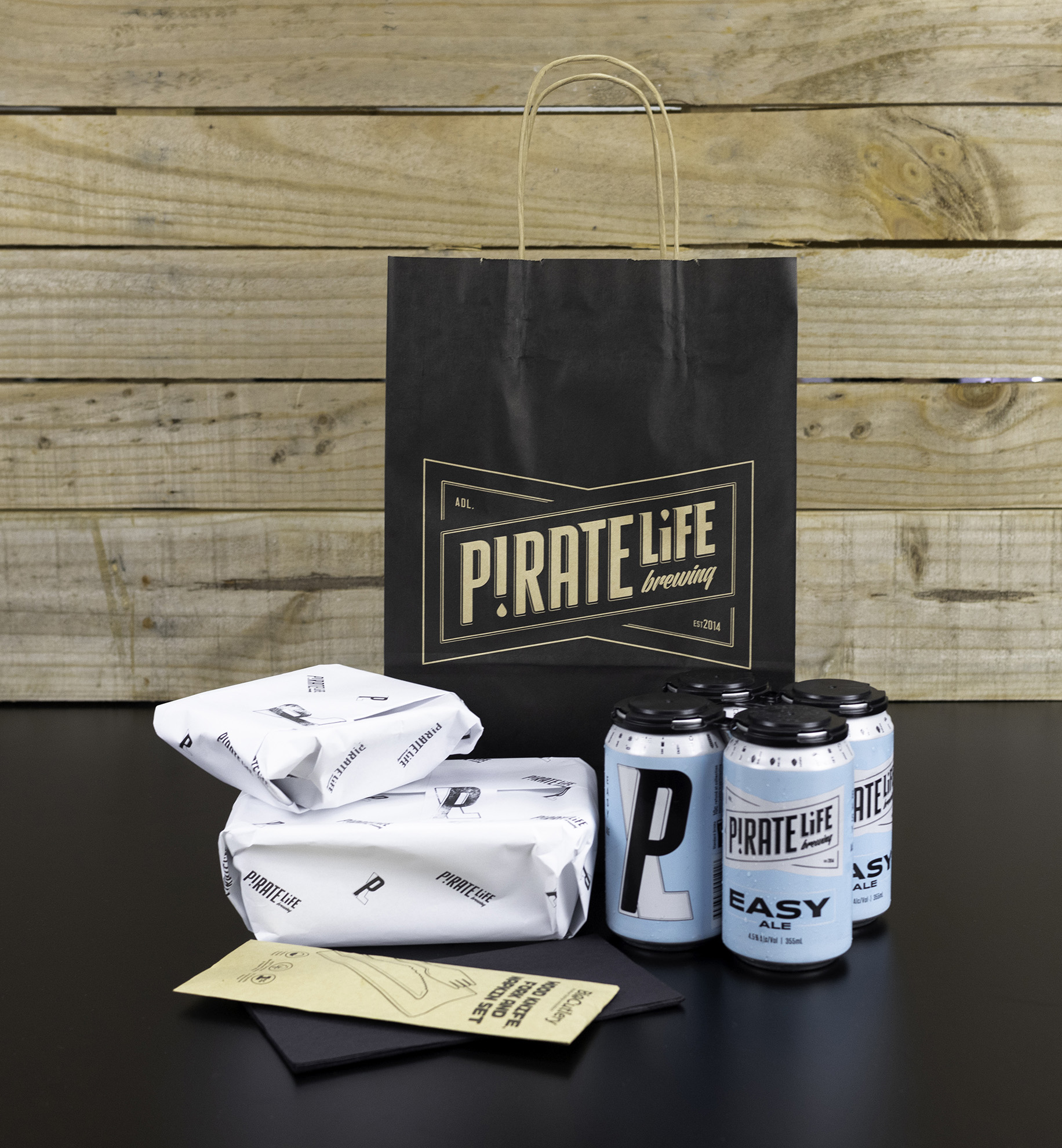 DELIVERY:
Now, I know what you're thinking, "PL...I ain't tryna leave the house!" We hear ya. You can order our extensive range of canned beers from the website, (the one you're on right now!) along with hoodies, tees, skate-decks, glassware, stubby coolers, you name it. Touch your phone in the right places and it'll be on your doorstep before you can say 'Kakadu Plum and Lemon Myrtle'. Be sure to sus the new release 'South Coast Pale' along with our variety of mixed case options. Free delivery for orders over $70 to anywhere in Australia! Nice!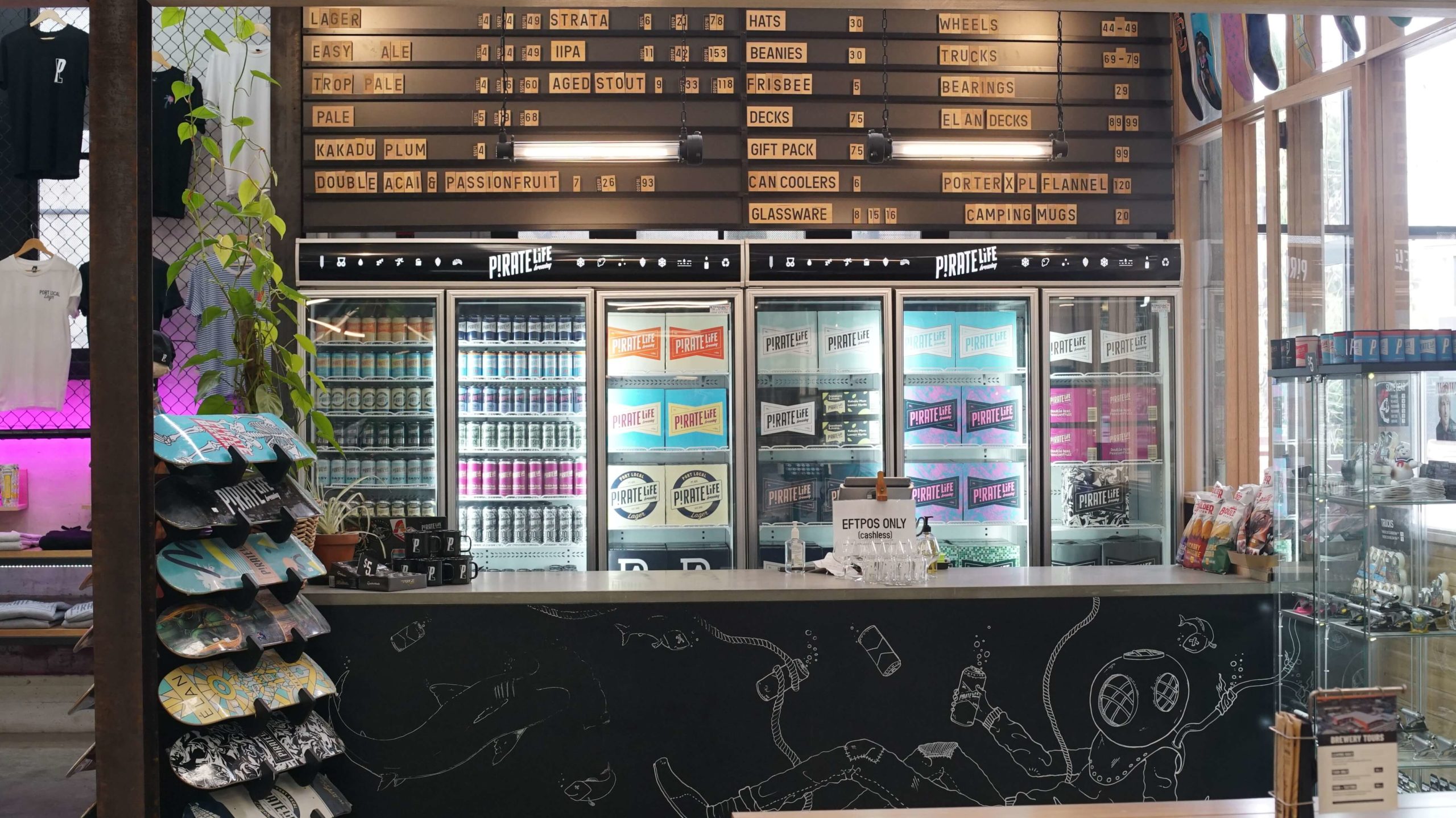 As for grub, you've got plenty of options. Our Food Truck menu is now live on 'Uber Eats' and 'YourLocal'. Conveniently, YourLocal includes selected PL four packs and allows for orders to be collected from the brewery - if that's your preference! Keep in mind, your proximity to the venue will determine whether you are eligible for delivery. Check below for details.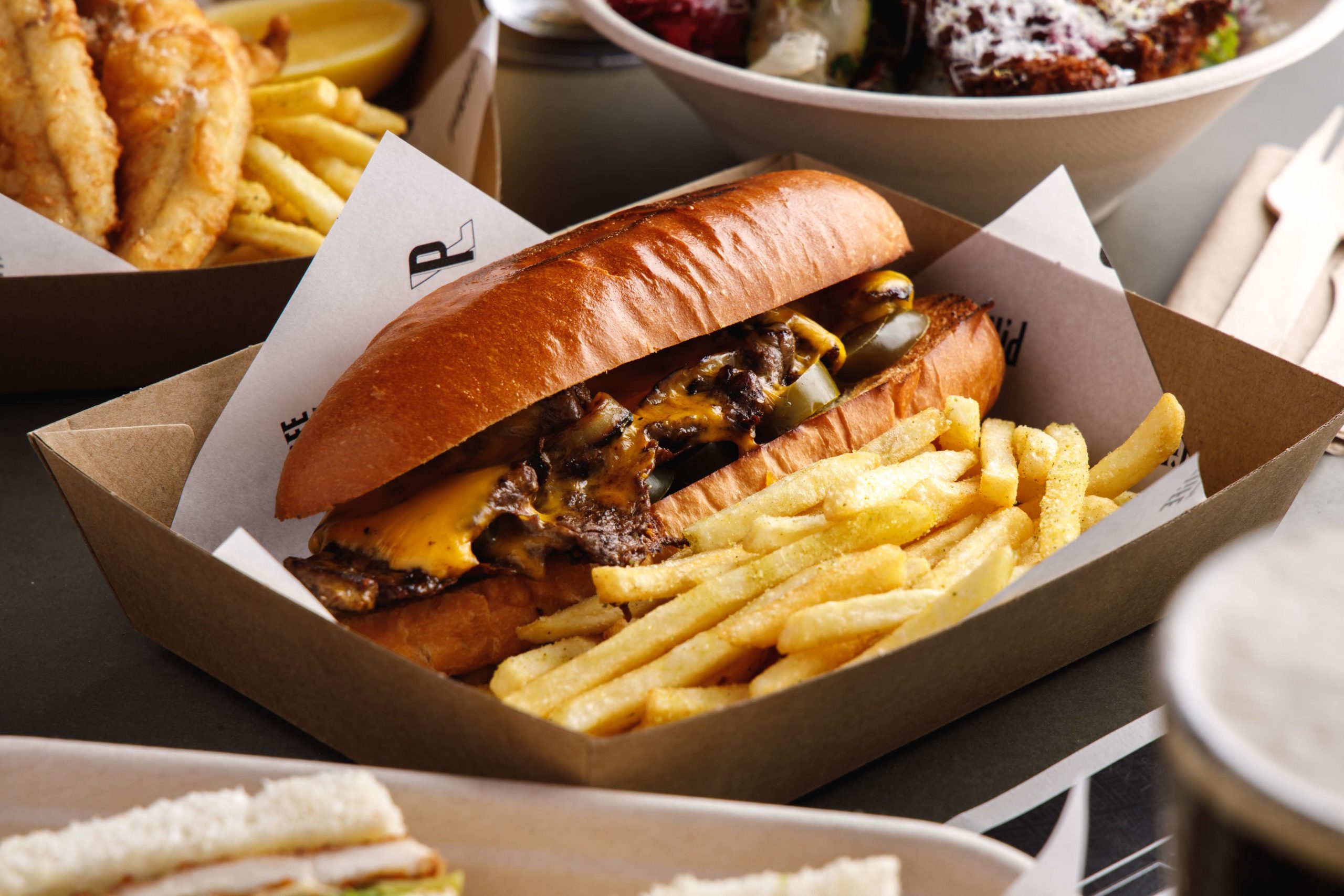 Rocky's Self Isolation Suppers are also available for delivery and can be purchased through our website. You'll find them under the 'Beer & Food' tab, and if you lodge your order before 3pm, it'll arrive by 7pm the very same day. We'll be running these out ourselves, so if you're hungry, within 10 km of Baker Street and want to see a Pirate, hit us up!
We'll keep you posted via socials as these offers evolve and while the current climate is 'dynamic' to say the least, we're forging on. Stay tuned for more brand new beers, sizzling online content and a flash range of one litre cans - aptly named 'Canimals'. If you feel like a yarn, give the venue a buzz on (08) 8317 2111 between 12pm -7pm. We'd love to hear from you.
In the mean time be safe, stay agile and we hope you take some comfort knowing that down here at Pirate Life, we're still flying the flag.
Much love and Happy Easter,
PLB Crew.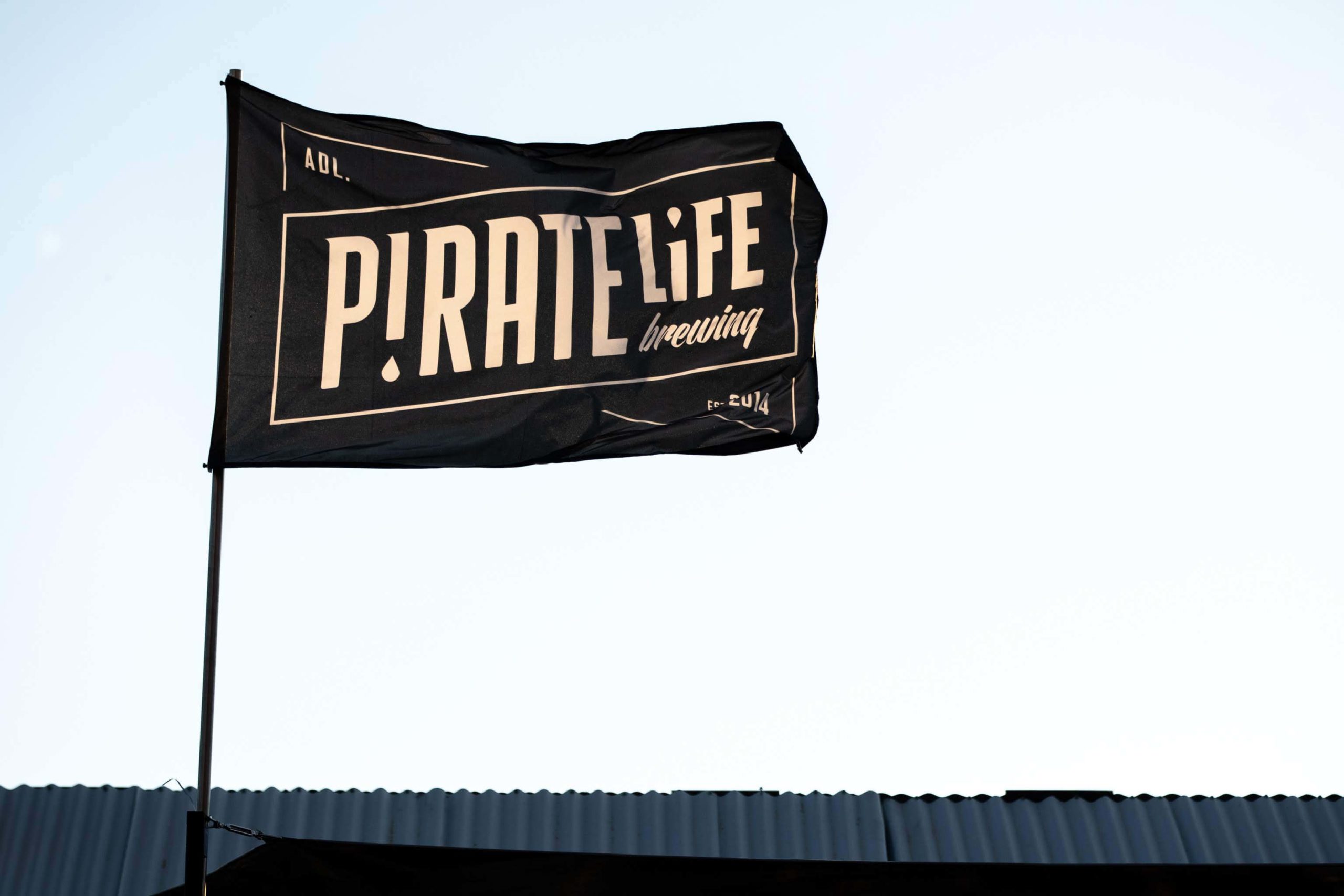 PIRATE LIFE FOOD TRUCK MENU (Beer not included) - Takeaway + Uber Eats + YourLocal (Pickup or delivery within 4km radius of brewery)
SMALL ($11 per serve)
Mushroom arancini, truffle aioli - Beer Match: Easy Ale
Fried halloumi, spiced yoghurt, pickled onion and grilled Turkish bread - Beer Match: Tropical Pale
SALAD OF THE DAY ($15 per serve)
Burrata, heirloom tomato and basil salad - Beer Match: Kakadu Plum & Lemon Myrtle Pale Ale
Watermelon and Persian feta salad - Beer Match: Acai and Passionfruit
BIGGER (all $18 with fries)
Fish & chips - Beer Match: South Coast Pale
Chicken Katsu Sando (crew favourite) - Beer Match: Strata & Amarillo
Beef, pesto and parmesan burger - Beer Match: Red Ale
Pulled pork burger - Beer Match: Pale Ale / Baby Blue IPA
Philly cheese steak (pictured above) - Beer Match: OG Stout
PIRATE LIFE ISOLATION SUPPER COMBOS - Takeaway + Pirate Life Website (order before 3pm for same day delivery within 10 km radius of brewery)
SUPPER FOR ONE: $30, SUPPER FOR TWO: $50
Green Chicken Curry and Rice, Chocolate Brownie and Cream + PL 4 pack - Beer Match: Tropical Pale
Vegetarian Lasagne with Green Salad, Chocolate Brownie and Cream + PL 4 pack - Beer Match: Easy Ale
Rocky's Chorizo and Chickpea Stew with Focaccia, Chocolate Brownie and Cream + PL 4 pack - Beer Match: Port Local Lager
*PLEASE NOTE: Tropical Pale, Easy Ale and Port Local Lager are the only available options for an iso-supper combo. Menu subject to change.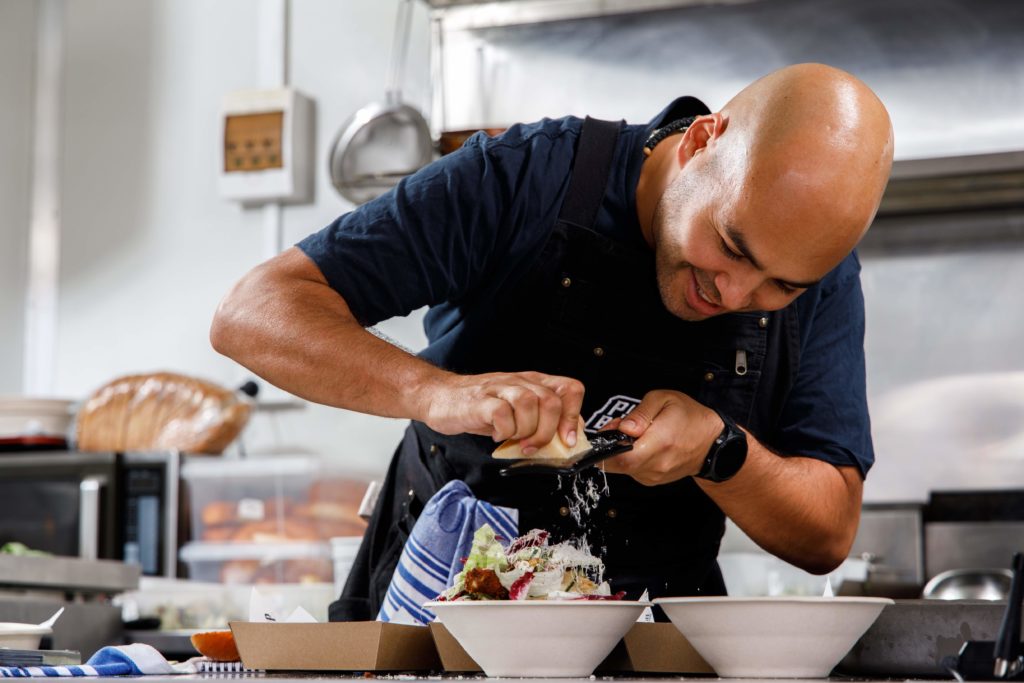 Oxox