Beer Updates
'FRESH AF' SOUTH COAST PALE ALE NOW POURING FROM THE TANK!
By Matty O'Callaghan
12 Jan 2022
Pirate Life's 'Fresh AF' South Coast Pale Ale is now pouring from the tank in SA! The initiative works in partnership with five exclusive venues across the state and sees our flagship beer served like never before...
PL Co-Founder and Head of Marketing, Jack Cameron expands on South Coast Pale Ale and the tank beer campaign:
"We launched South Coast back in 2020, and it quickly became our flagship beer. Today, it's SA's fastest growing craft pale and an embodiment of our evolution as a brand.
"Fresh AF South Coast is the same citrusy, crisp and crushable liquid, just packaged up a little differently, and therein lies the magic. We're stoked to have it pouring from the tank at The Gully, The Mosely, The Bartley, The Exchange and The Woodcroft. It's tasting epic and we're quietly confident punters will agree."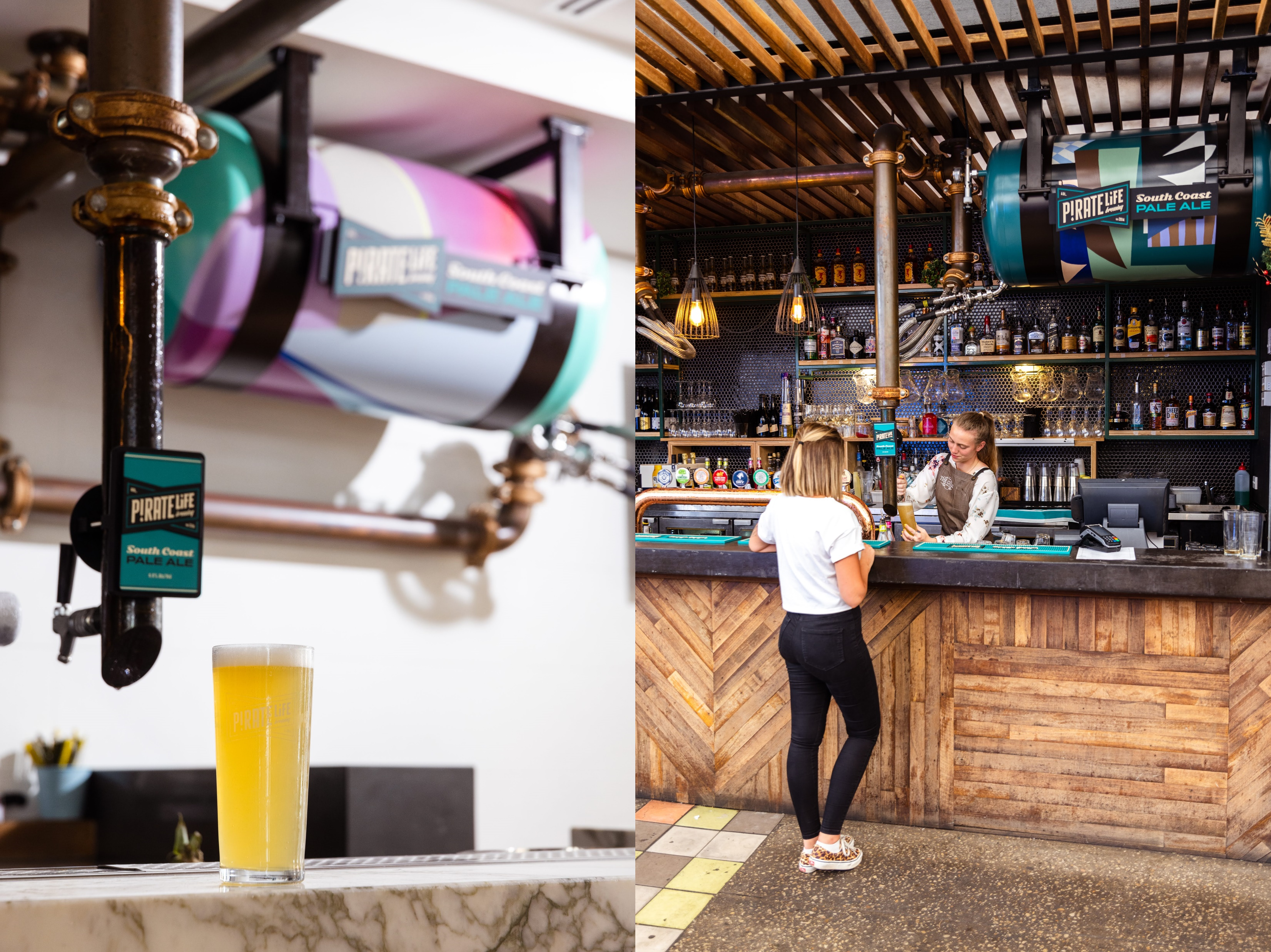 Tanks in! 'Fresh AF' South Coast at The Moseley + The Gully's beer garden bar.
---
Tank beer was introduced to the South Australian market in 2015. It is a specialised draft system which utilises cold transport and on-site tank technology to bring brewery fresh beer directly to the punter's hand. Jack goes on:
"Instead of being filled into kegs or cans, beer is taken from a brite tank at our Port Adelaide brewery and delivered to the venue in a temperature-controlled truck. There, it's transferred quickly to a chilled serving tank above the bar."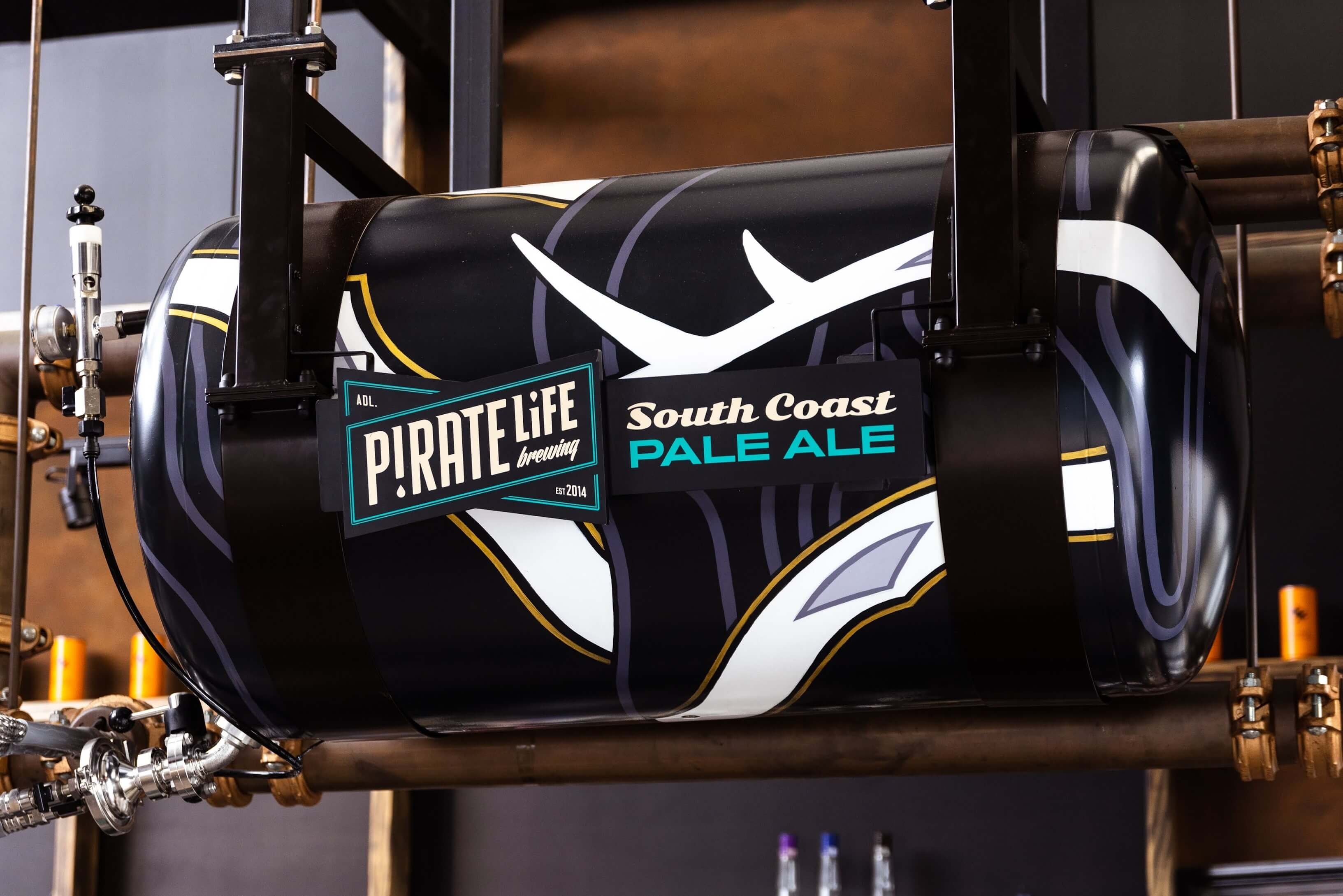 One of three tanks at The Woodcroft Hotel.
---
"Being based in Port Adelaide means the beer leaves our site and is pouring locally within a matter of hours. We back the quality of all our stuff, but this Fresh AF South Coast is something else again.
"As a brewer, there's nothing quite like drinking brewery fresh beer. Tank beer captures that experience, and we're amped to be able to share that with punters in time for summer."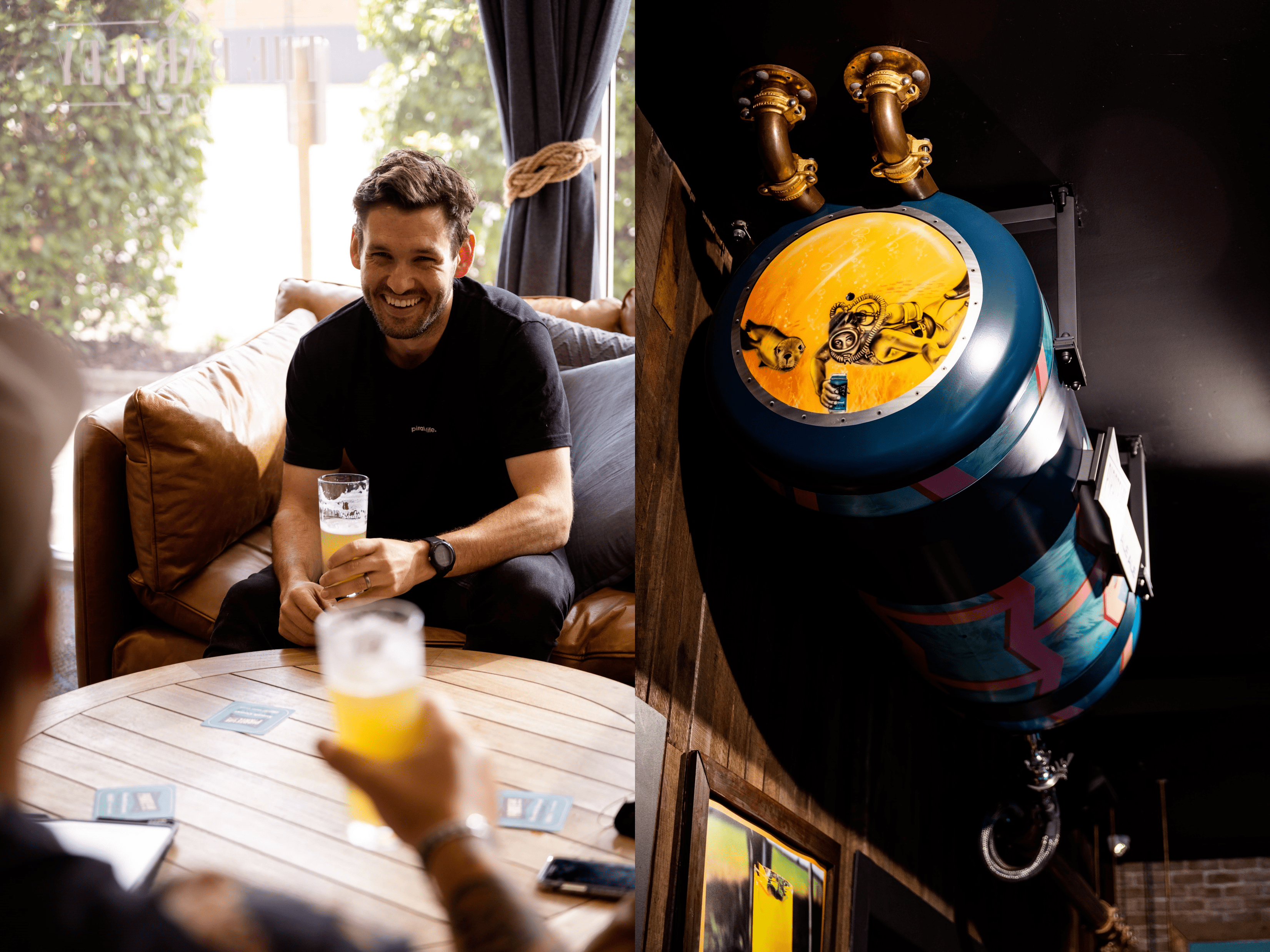 'Reidy' approves at the The Bartley + Exchange Hotel's elite design.
---
Leading up to the install, we worked closely with local artists, capturing each venue's unique attributes and vibe. Works were then painted directly onto the tanks, in a creative reflection of the space.
"We wanted to make a statement with the refurb, so instead of simply switching out the beer, we got some of our favourite local artists to throw some colour on the tanks as well," says Jack.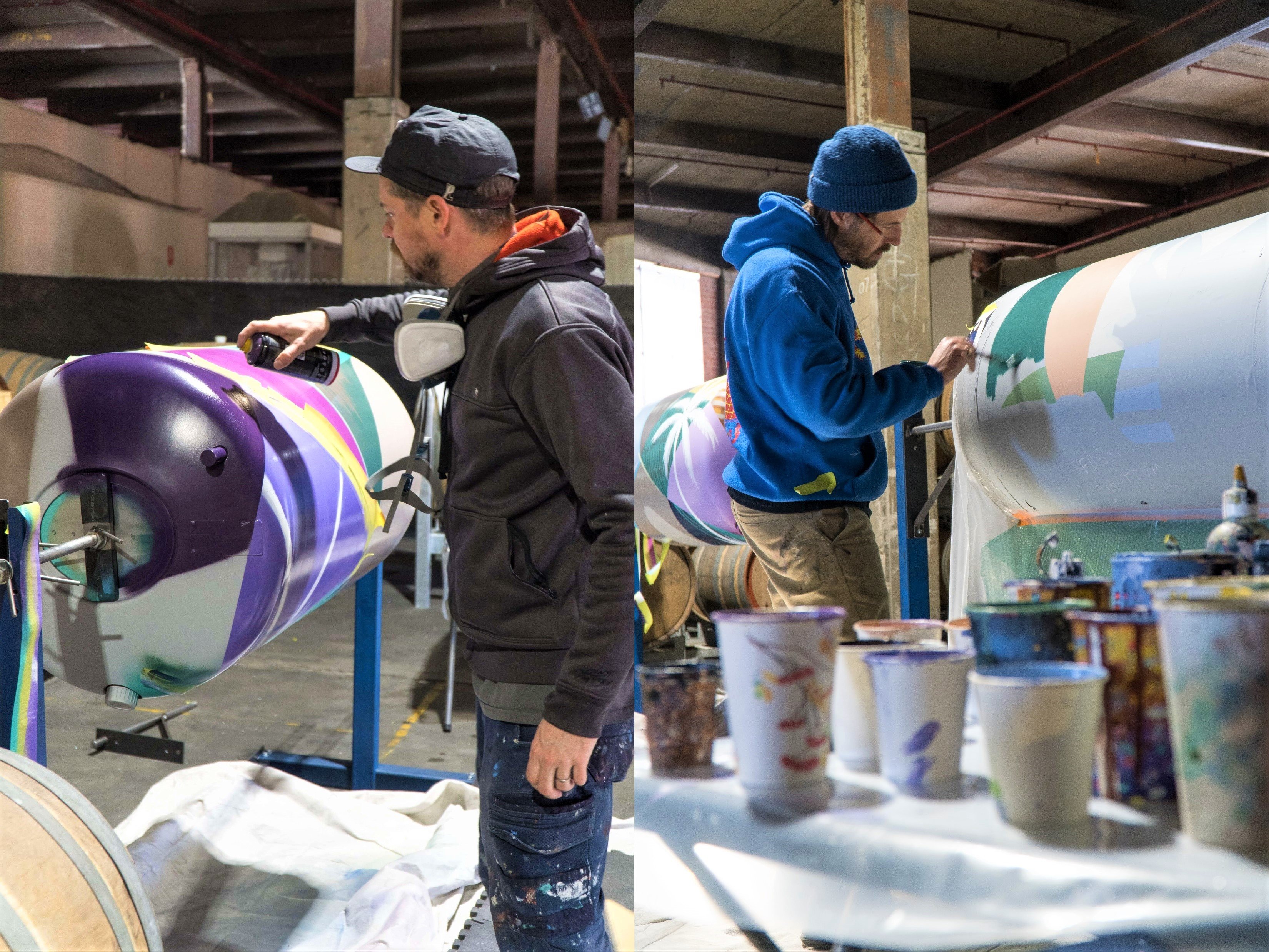 Artists Vans The Omega + Tristian Kerr on site in the Port.
---
"Each tank's art work takes elements from the venue in which it is hung. It could be an architectural likeness, a logo, or a colour way. We recommend enjoying the art as you move around the space, or at best while you line up for a pint (laughs).
"We couldn't be happier with the way the tanks look. They were actually painted down here in the Port along-side hundreds of bales of wool. It was a really unique set up."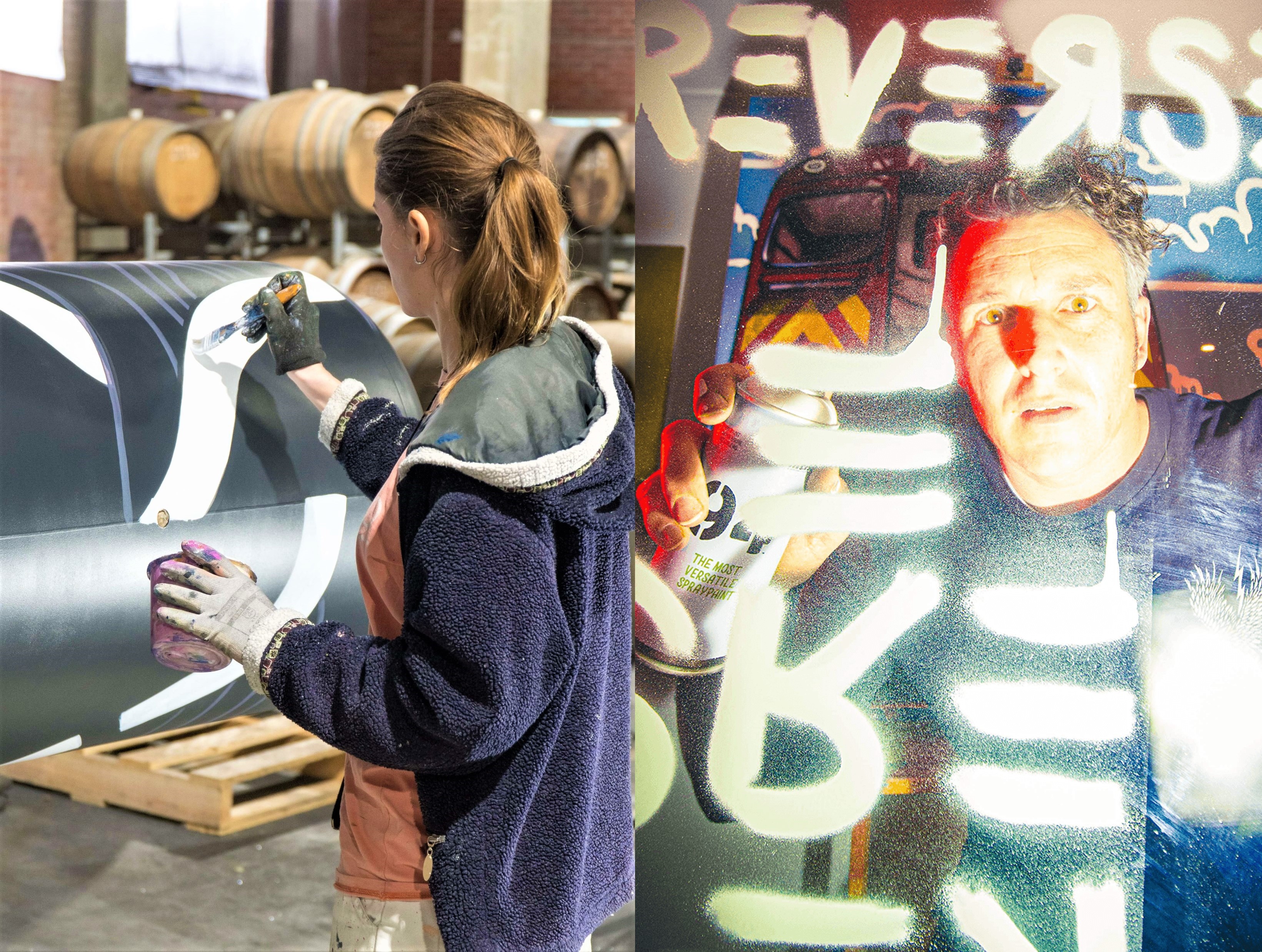 Sarah Boese's careful brush work + the enigmatic 'Whale Tale'.
---
Check out their work at the following tank beer venues, where 'Fresh AF' South Coast Pale Ale is pouring ice-cold and exclusively:
* The Moseley, Glenelg + Featured Artist: Vans the Omega.
* The Woodcroft Hotel, Woodcroft + Featured Artist: Sarah Boese.
* Exchange Hotel, Gawler + Featured Artist: Kyle 'Whale Tale' Armstrong.
* The Bartley Tavern, West Lakes & Tea Tree Gully Public House & Garden, Tea Tree Gully + Featured Artist: Tristian Kerr.