Collab
DILMAH × PIRATE LIFE = TEA & BICCIES BROWN ALE. DO TRY IT!
By Matty O'Callaghan
19 Nov 2020
Our partnership with Dilmah may seem an odd pairing but really, much like tea and biccies, it's a match made in heaven...
Check out the exclusive interview with Dilmah's CEO, Dilhan C Fernando RIGHT HERE!
This time last year we were neck deep in NPD's. The weather was changing, our stouts had slowed and the crew were looking for fresh ways to excite the palate.
The solution fell in a 'Hard Green Tea'. And following it's success behind the bar, we began looking for a producer to collaborate with on a series of tea infused beverages.
As chance would have it, our friends at Sneakers and Jeans in Perth received word Dilmah were on a similar quest to create a product - as they aptly put it - 'beyond a cup of tea'.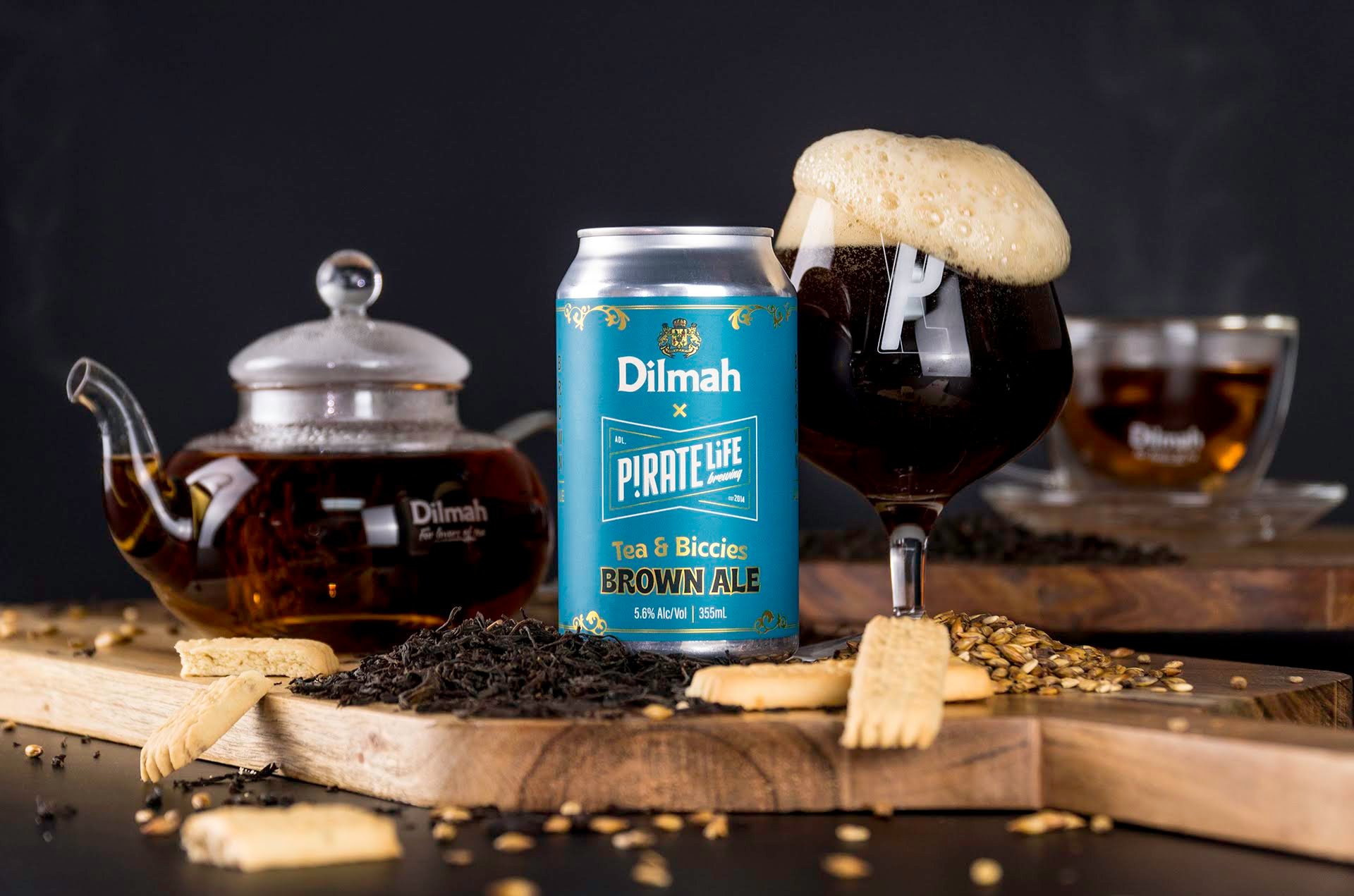 - The Quintessential Fusion Brew.
---
We wasted no time inviting the Sri Lankan born brand over to Adelaide with the intention of splitting a few brews. They were immediately drawn to Pirate Life, as Dilhan C. Fernando (Dilmah's CEO) recounts in a recent interview with MC and Lewis:
"I will never forget that, when I walked into this spectacular brewery, it was the warmth of the welcome (which was the first part of it) but secondly it was what I tasted.
"There were four beers that we tried, and they were each so dramatically different to anything I had ever tried. And they were vivid in terms of their flavours, yet they were true to the beer making tradition. And this is what we love.
"We thought, this is amazing. It's a sincere, passionate brewery, it was a business that exuded passion and that was it. It was a match made in heaven."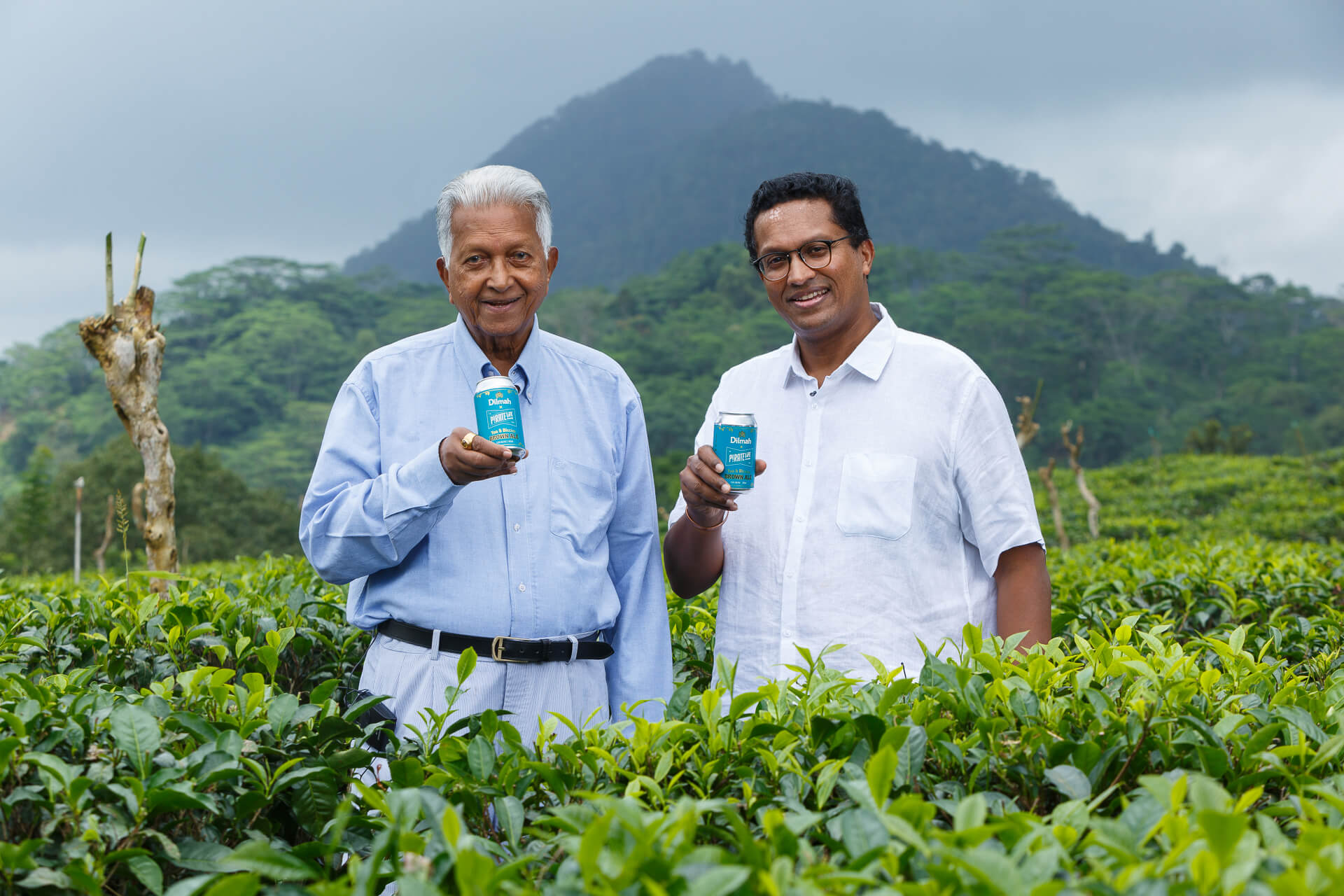 - Cheers Gents! Dilmah Founder Merrill J. Fernando and his son, CEO, Dilhan C. Fernando.
---
We say it of all our collaborators, but Dilmah share our passion for quality, and this beer is unquestionably the proof.
Approximately two hundred kilograms of 100% Premium Black Ceylon Tea (specially flown in from Sri Lanka) went into the recipe.
The tea was steeped in hot water before being cooled and cast to a fermenter along with five thousand litres of freshly made wort.
The result (it could be said) is the quintessential fusion brew; a harmonious blend of ingredients. Dilhan elaborates:
"We just couldn't believe it...generally when you add two ingredients, the combination usually takes something away from each...but in this case it was beautiful, natural, we loved the aroma...for all of us, it was incredibly pleasant."
- Tea & Biccies Brown Ale in the Dilmah Tea Gardens, Sri Lanka.
---
This beer signifies a landmark partnership between two progressive companies, and too an evolution in the way we at PL approach our craft. These days we're hunting subtlety, as Head of Brewery Ops, Lewis, explains:
"As time has gone on, the types of beer that we're brewing have changed a little bit.
"Initially we did a lot of those West Coast IPAs. Really assertive bold, fruity flavours. Now we're sort of veering to using a lot more New Zealand hops - that are a little bit more subtle and nuanced.
"We've gravitated to the more delicate flavours and I think that stood us in good shape to brew with the tea."
Lewis continues:
"It was a little bit of a challenge to try to understand how we were going to get the flavours of the tea into the beer and retain the tea's character.
"...and everything that we've learned over the last couple of years in terms of retaining those delicate hop characters helped us massively brewing this 'tea' beer."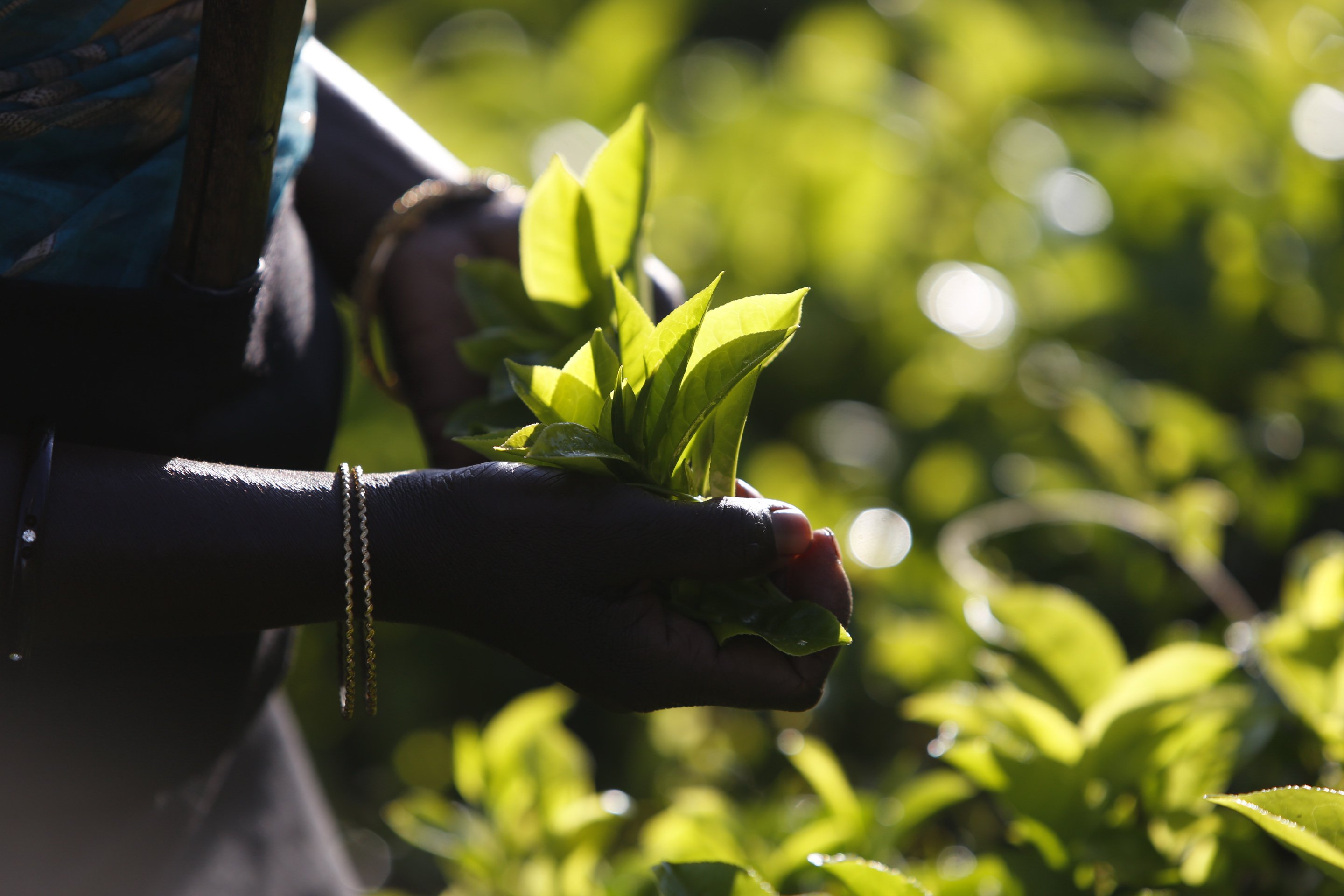 - Everything by hand
---
So, how does it taste? Well, we think its pretty great...
Expect rich malty aromas, with lifted notes of stone fruit and spice - thanks to Taiheke hops (NZ) and Dilmah's 100% Ceylon Black Tea. On the palate, freshly baked biscuit, fine tannins and a host of herbal undertones.
The second batch of this epic collaboration ale will be available for purchase as of Monday next week, via our online store, selected bottle shops and of course, our Port Adelaide Brewery.
So please...do try it!
Cheers,
PLB Crew.