International IPA Day, Frank Zappa, Pirate LIfe, Pirate LIfe Brewery, Zappa, Beer Updates, IPA, Mike Makatron, Port Adelaide
PIRATE LIFE × MIKE MAKATRON = ZAPPA IPA
By Matty O'Callaghan
06 Aug 2020
No. 3 in our acclaimed 'Artist Series' features a one-off can design by Mike Makatron, and an American hop honouring the legendary musician Frank Zappa. It launches today (6th of August) at our Port Adelaide brewery in conjunction with International IPA Day. So, what ya waiting for?!
Since March this year, our 'Artist Series' has been showcasing the work of painters from around Australia. It's an opportunity to get behind some killer home-grown talent, whilst simultaneously sprucing up a tin's façade. For the project's third instalment, we enlisted the stylings of Mike Makatron - roving mural master, and PL compadre since 2015.
Maka's work is transfixing. Lush and bold, it compels the viewer to explore. He is proficient in a variety of media (working primarily on walls, paper and canvas) and has travelled, studied, and created art across the globe - from the Berlin Wall to the River Ganges.
In early 2019, he slathered a 40 metre peacock onto our brewery's north facing wall. Conversely, this latest piece depicting a vivid jungle dream fits directly into the palm of your hand. It ignites the imagination, and brilliantly embodies the liquid in the can: A single hopped IPA with ties to America's South West, and one of history's most innovative musicians. So let's dive in...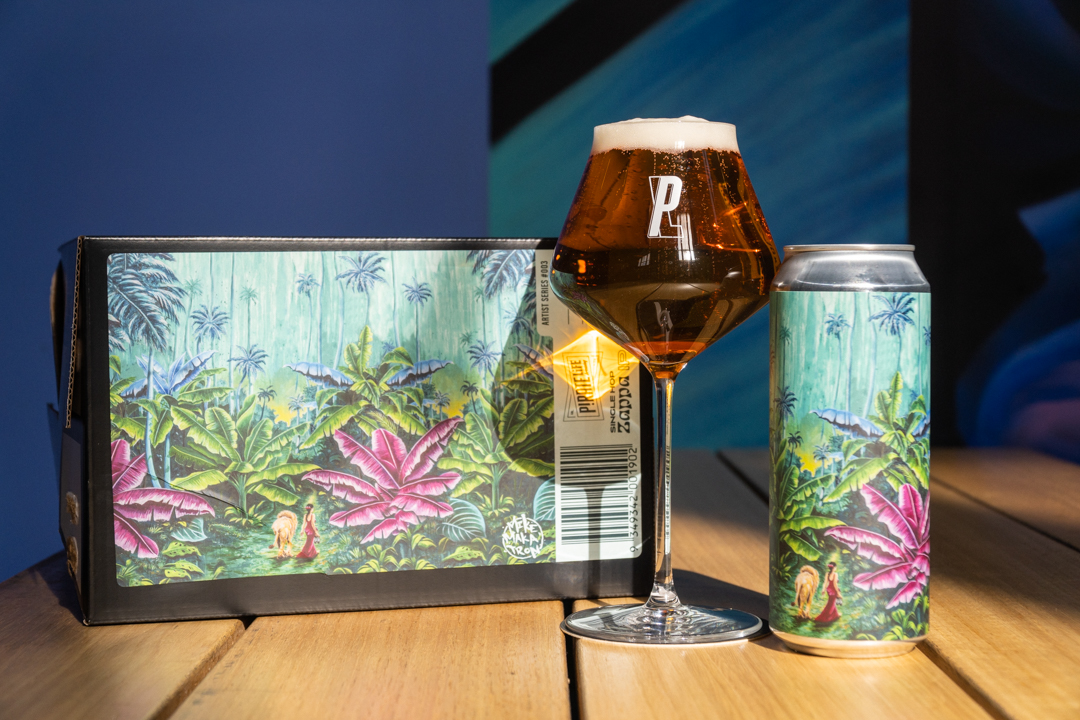 'ZappaTM' - the hop on everybody's lips - is a 100% Neomexicanus strain bred by CLS Farms in the Yakima Valley, US. As one of five distinct sub-species of hops (Humulus Lupulus), Neomexicanus is native to the States, and has been thriving in the dry, mountain regions of New Mexico (N.M.) for the last million years.
It was discovered near Taos, N.M. in the early 90's by Todd Bates (a ranch care-taker with a proclivity for native roots and medicinal herbs) and later commercialised by he and Eric Desmarais of CLS Farms. ZappaTM, along with it's predecessor MedusaTM, represent a new wave of unique, and unabashedly American hops, which are now being made available to brewers around the world.
Not only do they differ physically to other varieties (often producing multi-headed cones), they have distinct sensory profiles too. Guava, watermelon, apricot and alfalfa can be found (along with a host of 'usual' suspects, including tropical fruit, citrus and pine), while an underlying spiciness highlights the strain's rogue and wild nature.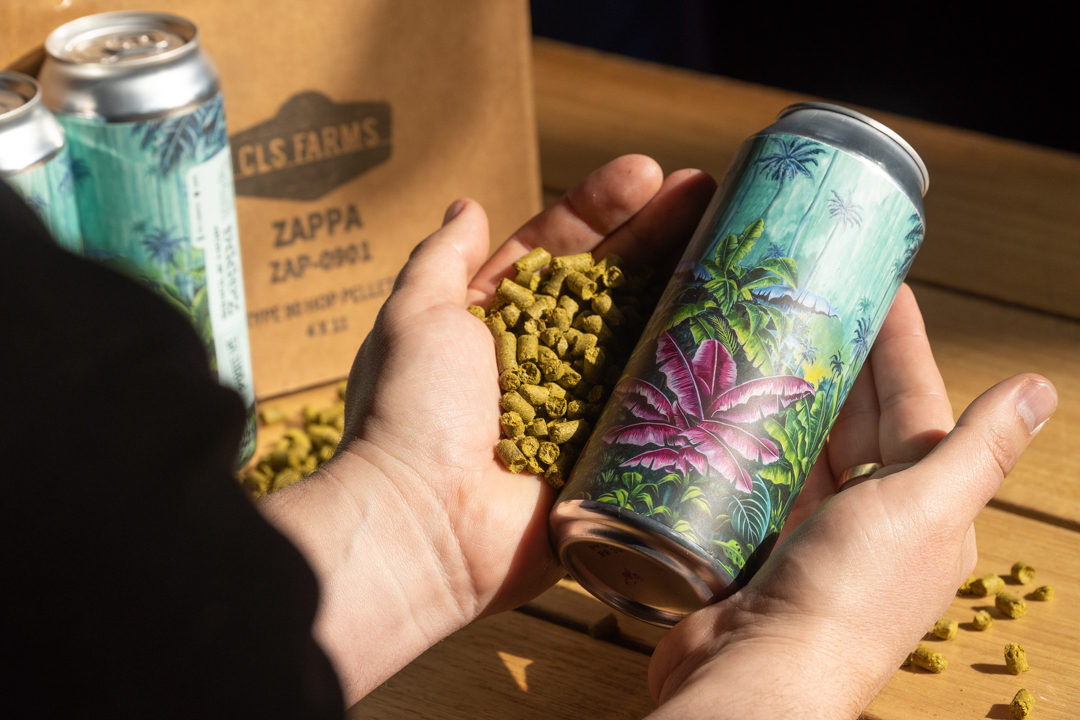 Speaking of 'wild nature', it's time we mentioned Frank Zappa, winner of music's most memorable mo, and the enigmatic multi-instrumentalist behind the hop's name. The late virtuoso spawned 62 ground-breaking albums in his 30 year career, with a further 54 released by his estate posthumous. If you haven't gone down the rabbit hole yet, you should. Notable mentions include 'Lumpy Gravy', 'Hot Rats' and our personal favourite, 'Weasels Ripped My Flesh'.
It was Frank's spontaneous, non-conformist persona that led Bates and Desmarais to the Zappa Family Trust with an idea to partner up. They dug the concept. Bates is quoted here:
"With music and beer being so intricately linked, I wanted to honour and show respect to a great American musician by putting that name to a hop, that will go on a label, and I wanted that hop to kick ass like an American musician, and Zappa was the clear winner of my choice. Zappa rules!"*
And from CLS:
"ZappaTM seems to speak to everyone a little differently, just like Frank. Championing the notion of free expression by not falling easily into any singular description, and coming to fruition during a time when it's innovative characteristics can be explored and savoured."*
Gnarly stuff. On to the beer.
This IPA uses a simple grain bill of Pale malt and Carapils, allowing Zappa to take centre stage; pun absolutely intended. It pours golden, with a head that'll cling to your lip. Expect aromas of agave and apricot, with lifted notes of green pepper. On the palate, assertive bitterness, prickly pear, and a fine, resinous quality.
So there you have it. An eclectic hop, a pimp glistening tinny, and a 7% juice-bomb primed for your drinking pleasure. Head to our Port Adelaide brewery for a taste today + score your limited addition 'Tron-donned' tin from the merch shop / via our online store - while stocks last.
Cheers!
PLB Crew...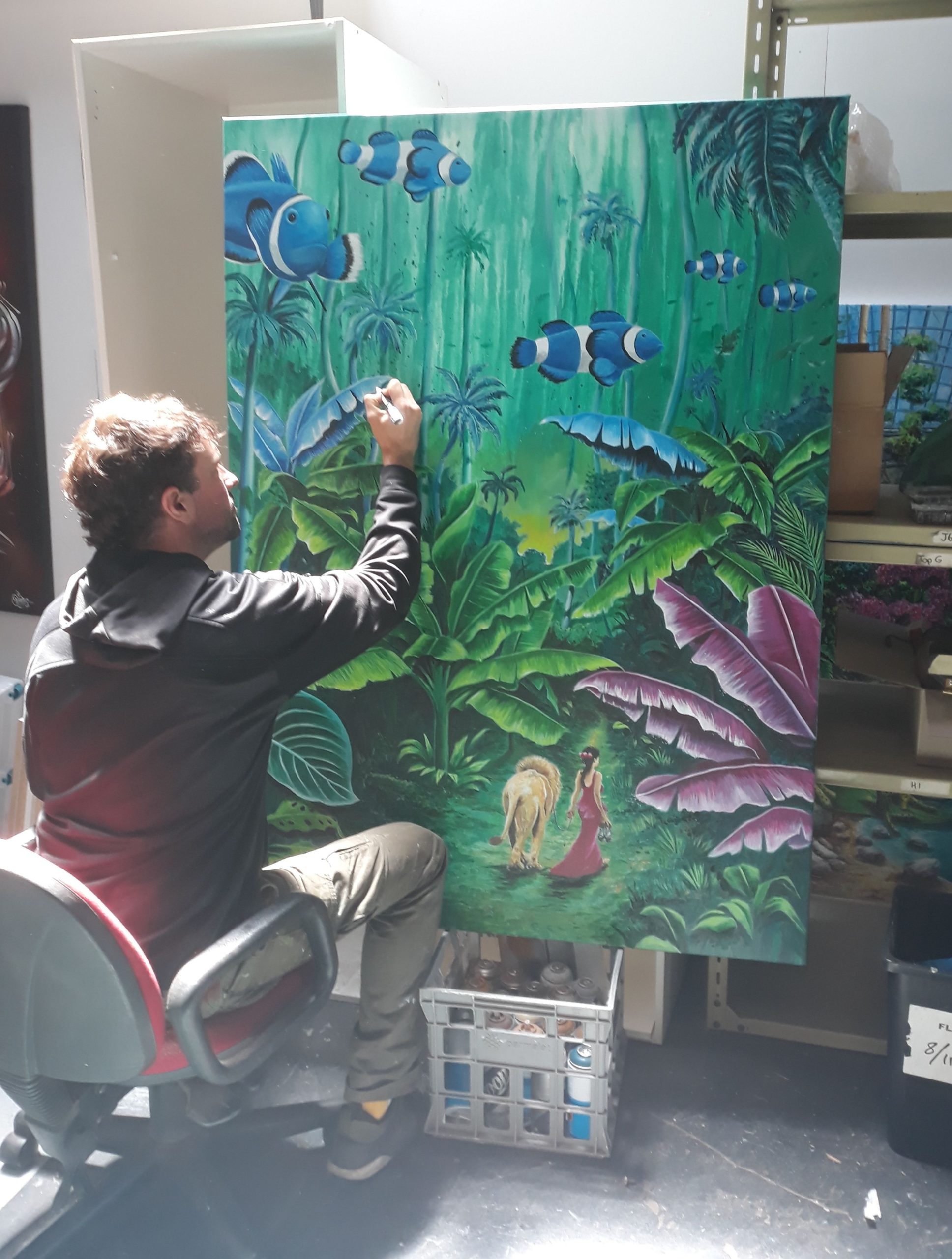 Maka. What a bloke.