Beer Updates
PIRATE LIFE × JUJUBES SA - RUBY JUJUBE PORTER
By Matty O'Callaghan
21 Jul 2020
The Jujube is a berrylike fruit found commonly throughout Eurasia. They are sweet, versatile, and taste bloody good in a porter...
Jujube. Now, practice saying it out loud. JOO-JOOB. Pretty good, eh. Not only is it fun to pronounce, the jujube is a delicious fruit to eat. How do we know this? We have been scarfing them down for months. And to think, prior to this collaboration, half the team couldn't even tell you what a jujube was.
When fresh, they're crunchy like an apple. When dried, they're chewy like a prune. They can be stewed, pickled, steamed, blended into honey and made into a jam. For centuries cultures around the world have been harnessing the power of this little red gem. So how on earth did we wind up brewing with it?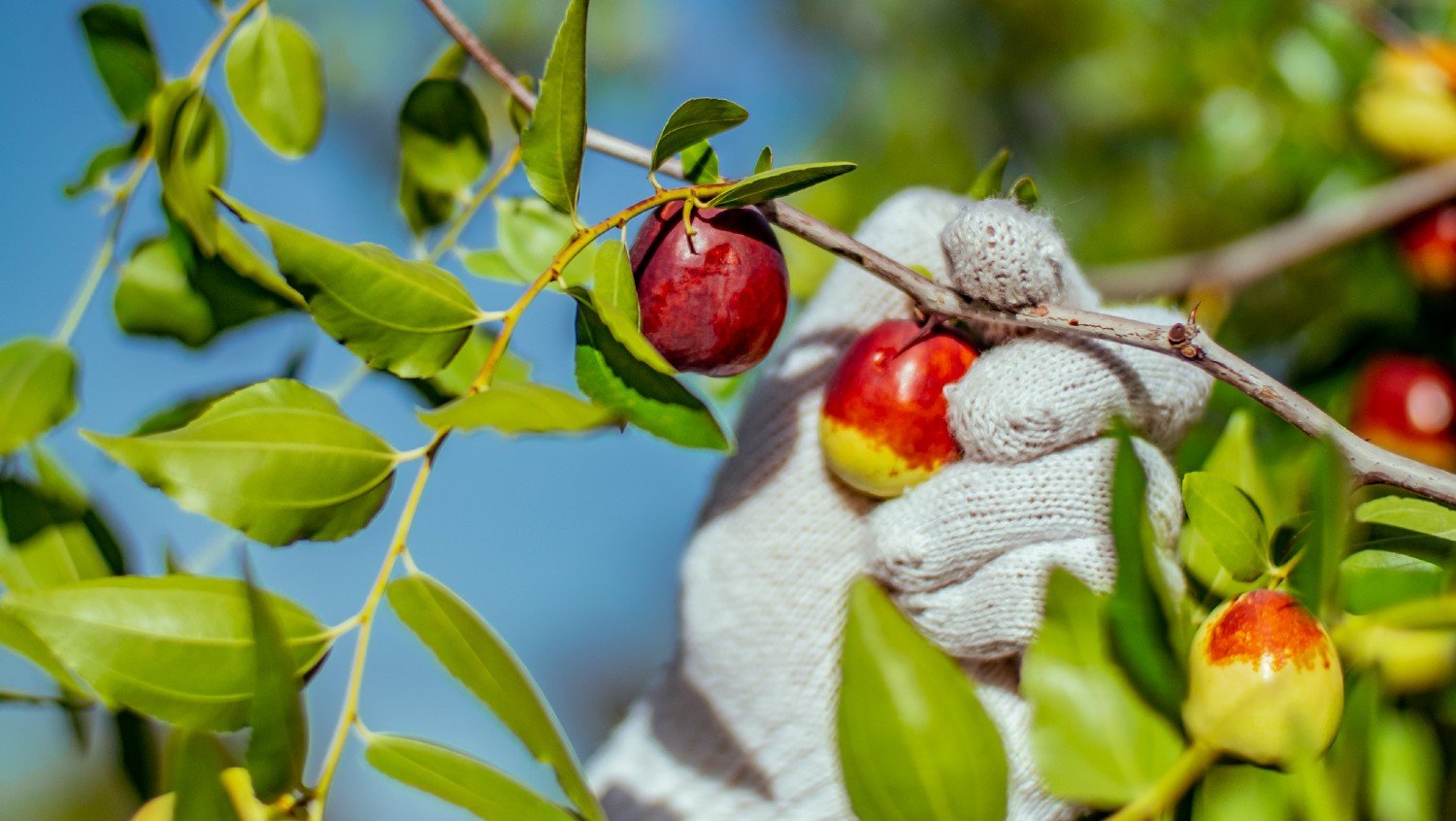 Back in January, we received a visit from Jody and Marcus Miltenoff of Jujubes SA. The father and son duo boast 25 years experience working the land, and have been producing high quality jujubes on their farm in Cambrai since 2015. It was they who planted the seed...
"I remember, over a year ago now, I was cleaning the wild jujube fruit, as we use the seeds to propagate our trees. I was soaking the fruit in a bucket, you let it sit there for a few days and then you strip the flesh off." Marcus recalls.
"When I returned to the bucket after a few days, I could hear a bit of fizzing going on...the flesh was starting to ferment. I rember looking over dad, 'bloody hell, we'd be able to do a jujube kombucha, or maybe a cider'...
"We stopped and paused, then looked at each other again and said 'well how about a beer!?' and hence the idea was born."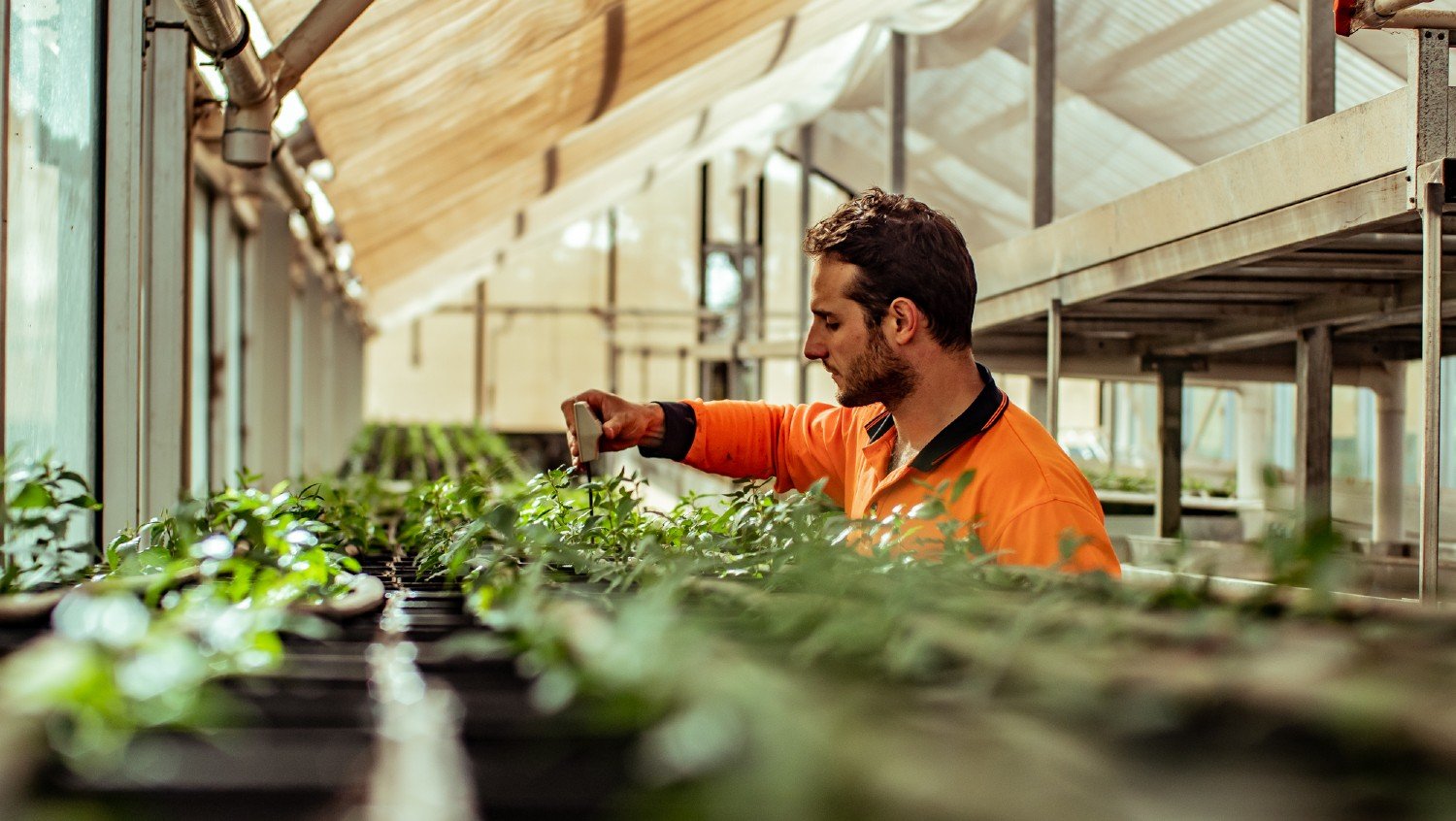 At PL, we love working with new and exciting ingredients, but it was Jody and Marcus' passion that really resonated with us. After a few schooners (and a bag full of jujubes), we shook on it, and set our sights on a collaborative porter - with a twist.
We considered using the dried fruit, or 'drupes' to infuse the beer, but knew (from past experience) that the optimal way to achieve this is with a concentrate.
To Jody and Marcus' credit, they secured the syrup - over seventy five litres of the stuff - and it was carefully combined with five thousand litres of wort, a handful of Taiheke hops, then cast into a stainless steel tank to ferment.
After two weeks spent conditioning, the beer was filtered, carbonated, and filled into 50 litre kegs and 355 ml cans.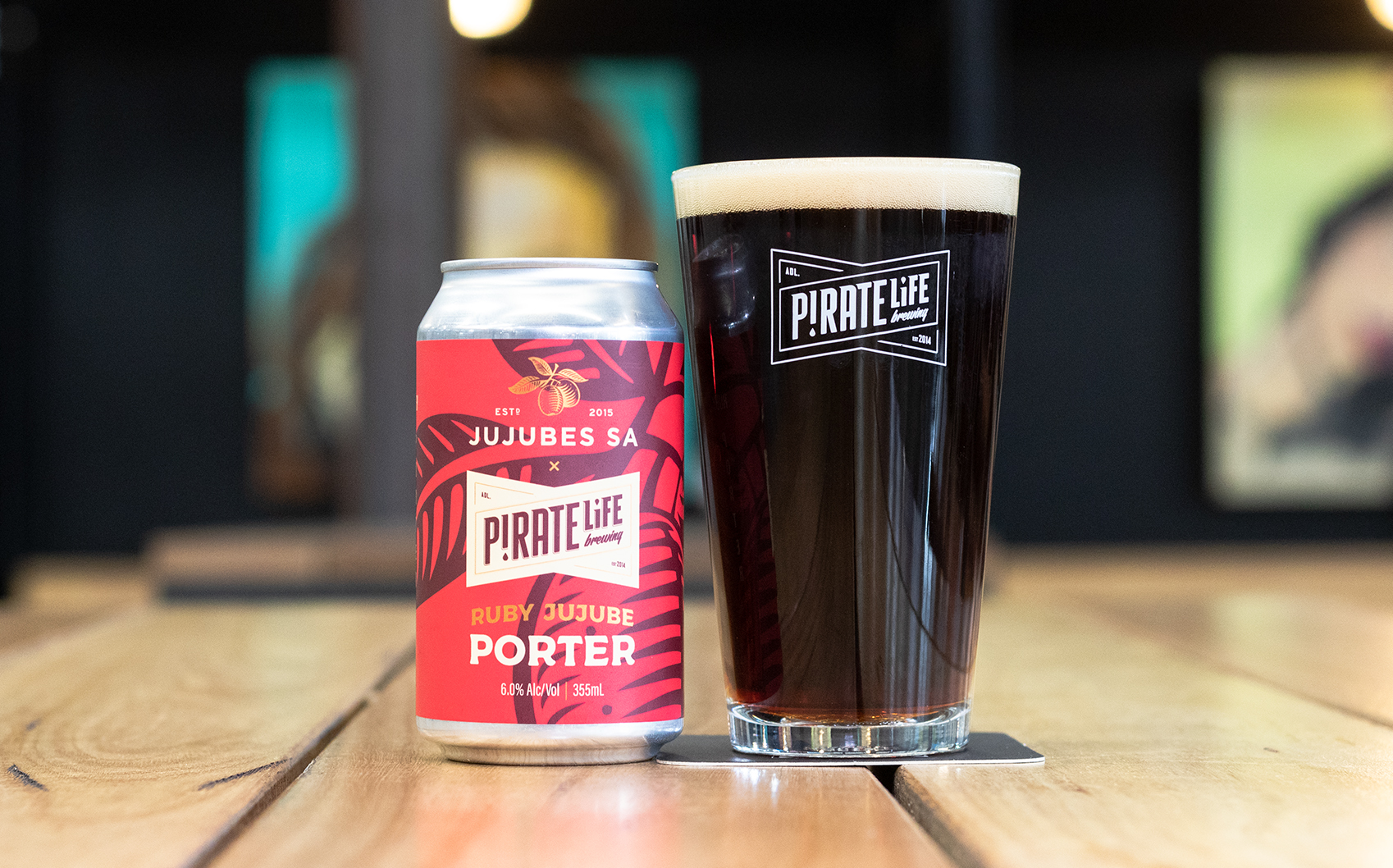 And the question on everybody's lips? How does it taste?
"The way that we have set up the ingredients and the recipe is very much to highlight the fruit," said Head of Brewery Ops, Lewis Maschmedt. "There's not too much roastiness - it's just comforting chocolate and coffee. It ties together those nice sultana, and date characters of the jujube concentrate."
After sampling the final product for himself, Marcus too was wrapped with the results..
"I was blown away with just how easy it was to drink. The Jujube flavour is quite noticeable, and for me (a porter) is the perfect balance between a heavy stout and a pale or amber. It's a nice sessionable beer."
Ruby Jujube Porter is currently pouring at our Port Adelaide venue, and will be available by the tin nationally while stocks last. With only 400 cases produced, your best bet (for a can or two) is to head to our online store.
If you'd like to find out more about this delicious beer, check out 'On the Couch With MC', as he gets the low down from Lewis and Marcus - here!
We hope you dig this one as much as we do,
Cheers!
PLB Crew. Jujube.