Pirate LIfe, Pirate LIfe Brewery, sour beer, sour, boysenberry, Beer Updates, dark beer
BOYSENBERRY DARK SOUR
By Matty O'Callaghan
22 Jul 2020
Chocolate malts, heritage hops, and tart boysenberry combine in a beer that will both satisfy the soul in the cooler months, and have you queuing up for pint dos in record time. Enter the dark sour.
This is a visual beer. The kind you would see in your friends hand and say, "What the hell is that?" Followed closely by, "…and where the hell can I get one?" It's deep, plum-jam appearance is owed to 400 kg of Boysenberry puree, and a selection of premium grains. As the head settles strawberry blonde, we're reminded of that first iconic sparkling shiraz on Christmas Day.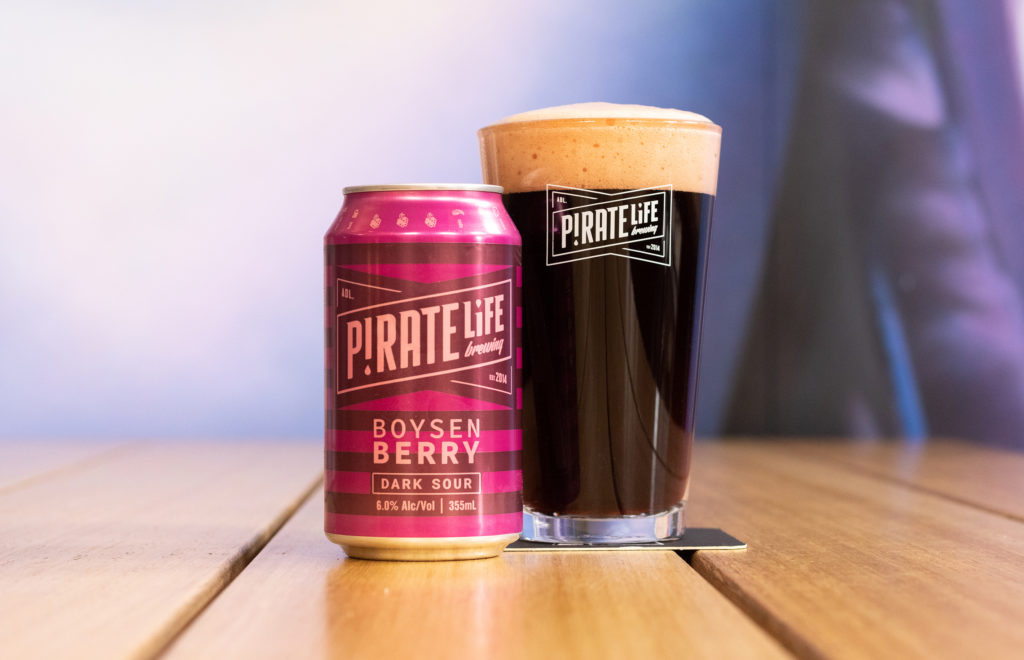 Sound succulent? It is, and while it's no secret we love brewing (and drinking) kettle sours right now, there is something extra special about ratcheting up the ABV, and pumping it full of Carafa III; which is a specialty malt akin to roasted coffee beans.
The beer's tartness is generated by Lactobacillus - the same 'good' bacteria that gives yougurt it's tang, and the microbial critter behind PL's growing range of specialty sours. It's brief 24 hour presence in the kettle is felt long after the acidic evolution of the wort has taken place, and in the case of Boysenberry Dark, you'll experience a pucker, without it being overwhelming, or impolite.
Hops play an important role here, but don't expect wallops of tropical fruit or pine. Fuggles and Perle are heritage varietals, and give beer earthy, spicy, and even herbaceous qualities. They work here by complementing the deep, stewed-like characters of the puree, which is introduced post fermentation as the beer cools. Now, to taste...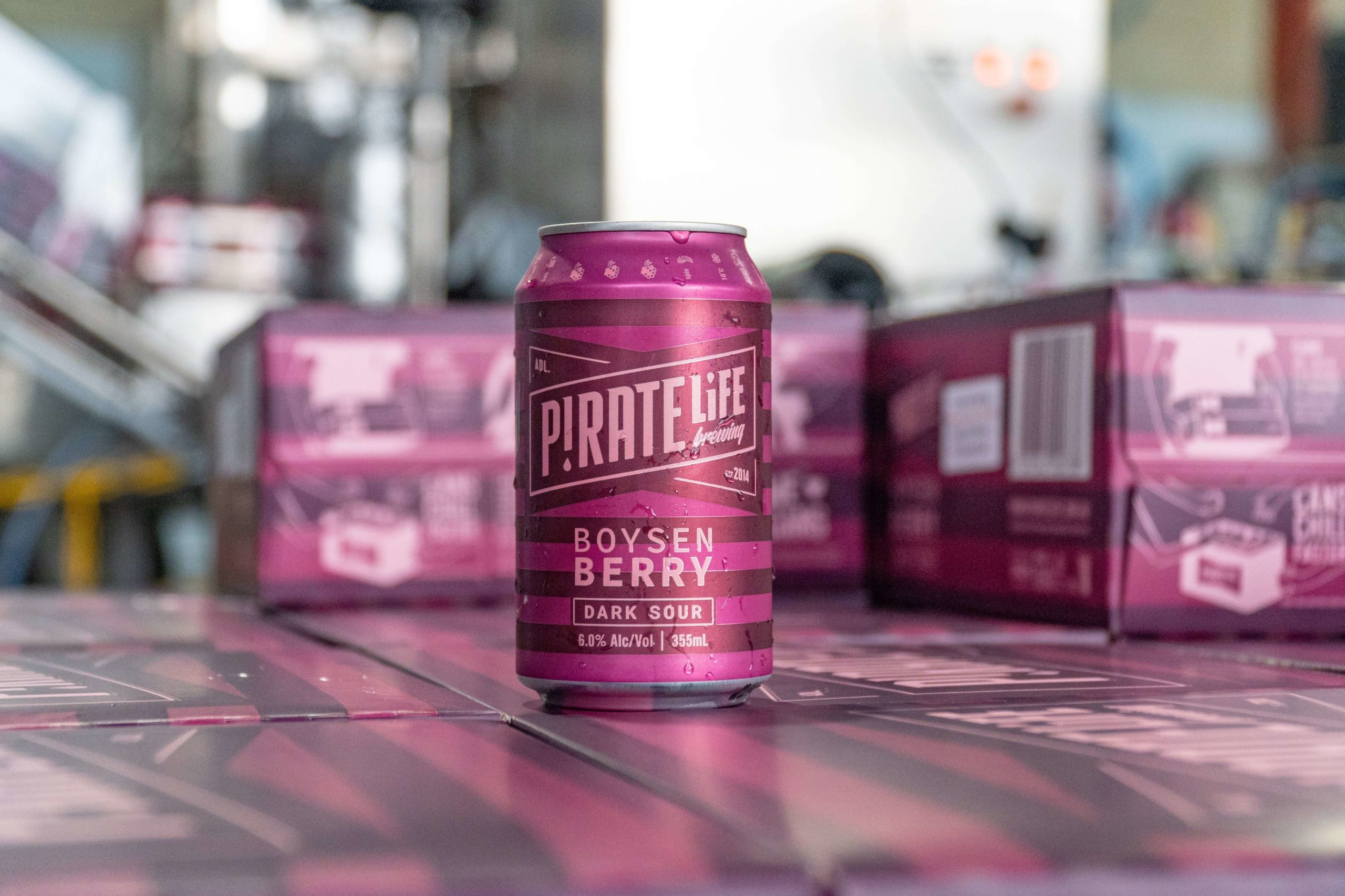 You'll get aromas of boysenberry, milk-chocolate cake, and young balsamic. The palate shows tight acidity, cacao nib, and black forest fruits. To finish, an unexpected (albeit welcome) wave of umami delivers notes of brewed soy and roasted peanut. Pretty decadent stuff really.
Find Boysenberry Dark Sour at your local bottle shop, our Port Adelaide merch store, and of course, PL's famous twenty metre bar. You can also hit up the online store for delivery anywhere in the country - while stocks last!
Cheers!
PLB Crew.