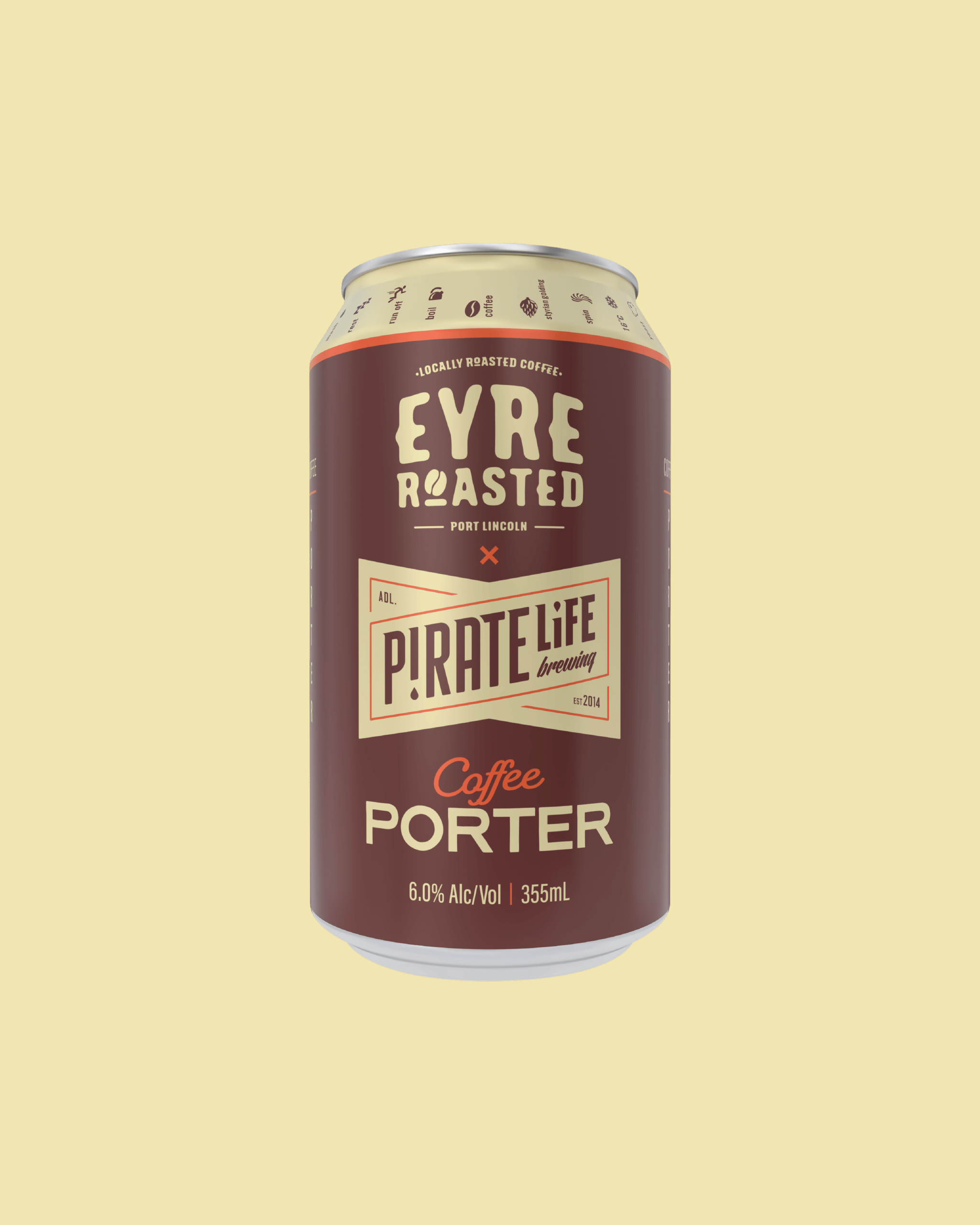 Pale, munich, crystal, carafa III, chocolate
This collaboration beer with the legends at 'Eyre Roasted' is packed with quality ingredients, including coffee beans direct from their Port Lincoln roastery. Sound tempting? Heck yeah it does...
Brewed with premium malts and purified water, this specialty porter boasts Slovenian hops and over 200 kilos of Dave and Cat's 'Four Bean Blend' – which showcases single origin coffee varieties from across the globe.
It pours dark brown, with a latte crema. Expect aromas of espresso, rye loaf and cacao. On the palate, notes of dark chocolate pair with cold brew coffee and spice.
Pair with warm bacon bagels.