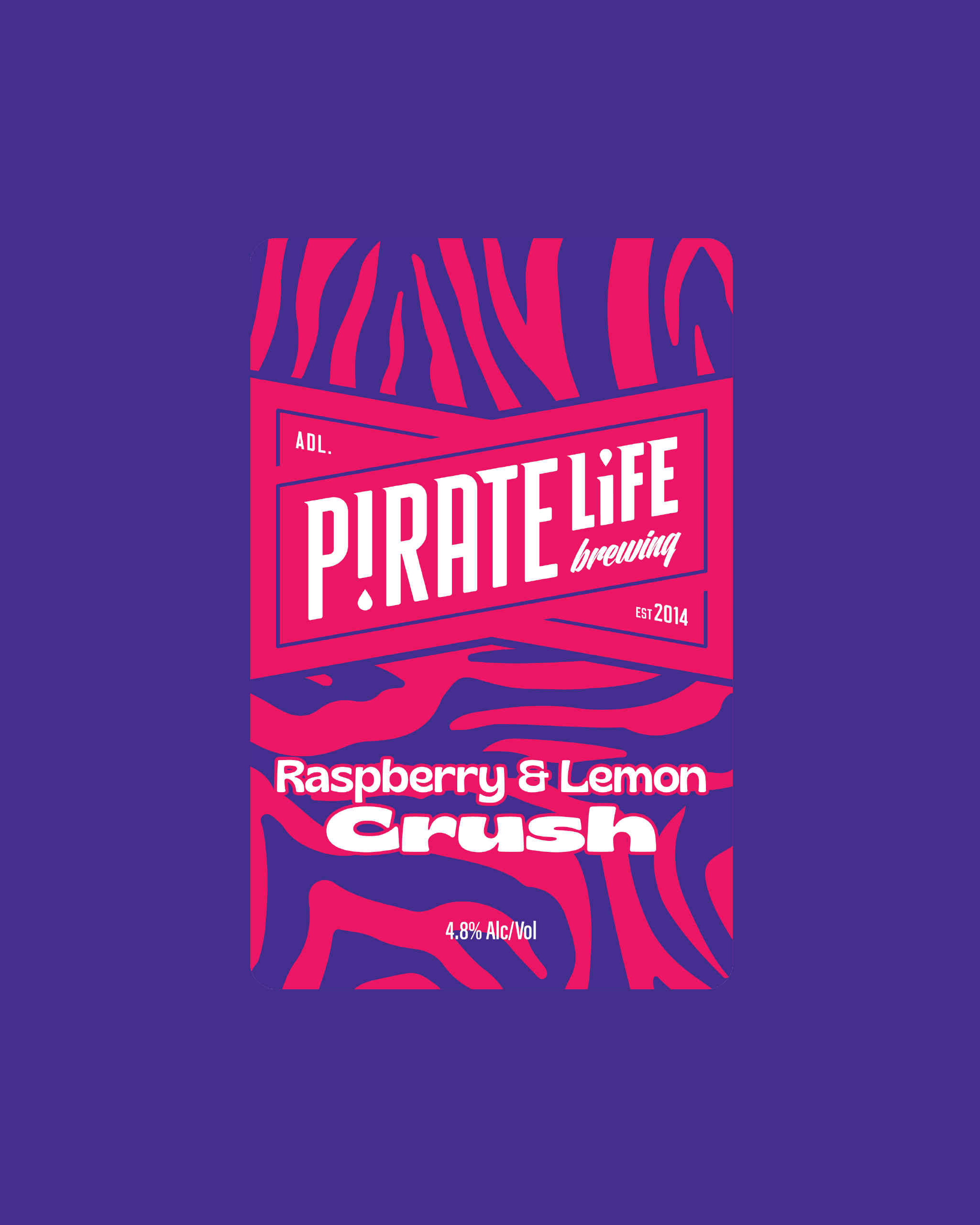 2021
Brewed Alcoholic Beverage
Raspberry & Lemon Crush
Thanks to our new Raspberry and Lemon brewed beverage, the pathway to summer refreshment has never been brighter…

Brewed with purified water and pale grains, this easy drinker is full of fruity flavours. You can thank natural raspberry puree for that, and a splash of lemon juice as well.

In the spirit of 'crushability', we've dialled back the bitterness and kept the body light - the resulting liquid is alluring to say the least.
It pours fiery pink, with a fluffy head of foam. Expect aromas of raspberry coulis and lemon lime. To drink, it's vibrant and flavoursome with a crisp, fruity finish.