Limited-Edition
PL BACK 'NO MORE BLANK WALLS' INITIATIVE IN A COLOURFUL START TO 2021
By Matty O'Callaghan
12 Jan 2021
It's true, we're big on art at Pirate Life, and to celebrate we've teamed up with international street-art collective Blank Walls, in conjunction with UK based artist Nerone, for a truly colourful start to 2021.
The collaboration will see sales from our brand-new

Raspberry and Lemon Sour

donated to the 'No More Blank Walls Fund' – an ongoing initiative designed to get more colour onto more walls across Australia.
Furthermore, the 7% beer will don a one-off can design by Nerone himself. And just for the record, if we had a pool room, this one would be heading straight to it.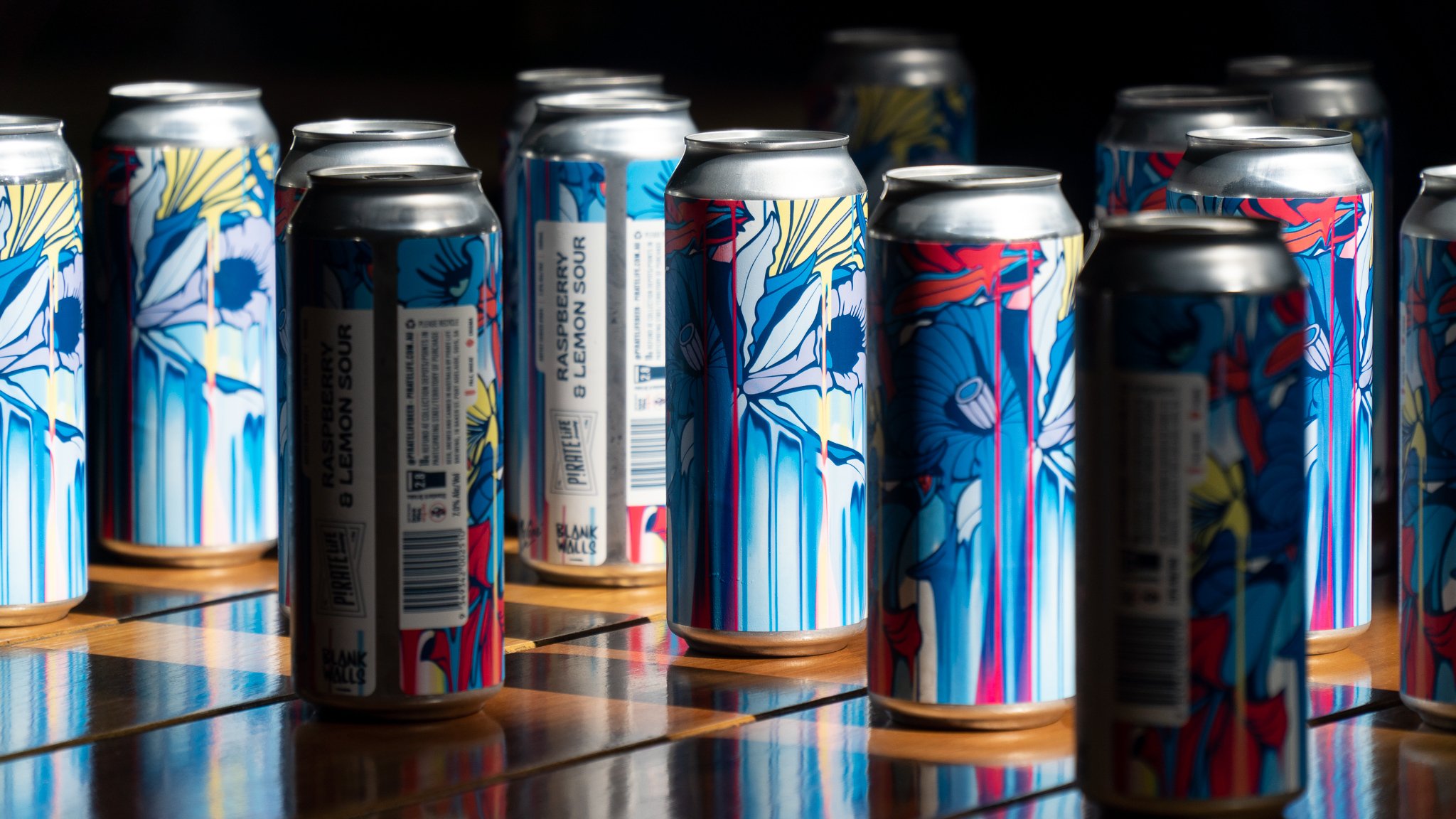 Blank Walls, which is run by creative trio Will Clark, Jerome Davenport and Alex Harvey, is the street-art management crew behind some of the world's most epic murals, and at last count, actively supports over fifty artists from across the globe.
Director / Project Manager Will outlined the incentive in a recent chat:
"The 'No More Blank Walls Fund' will be used to support mural installations and street art festivals throughout Australia.
"$5 from each case (of Raspberry and Lemon Sour) will be donated to the NMBW Fund, an ongoing initiative which will deliver public art installations for local communities across Australia in need of revitalisation, while fostering opportunities for artists from local to international level."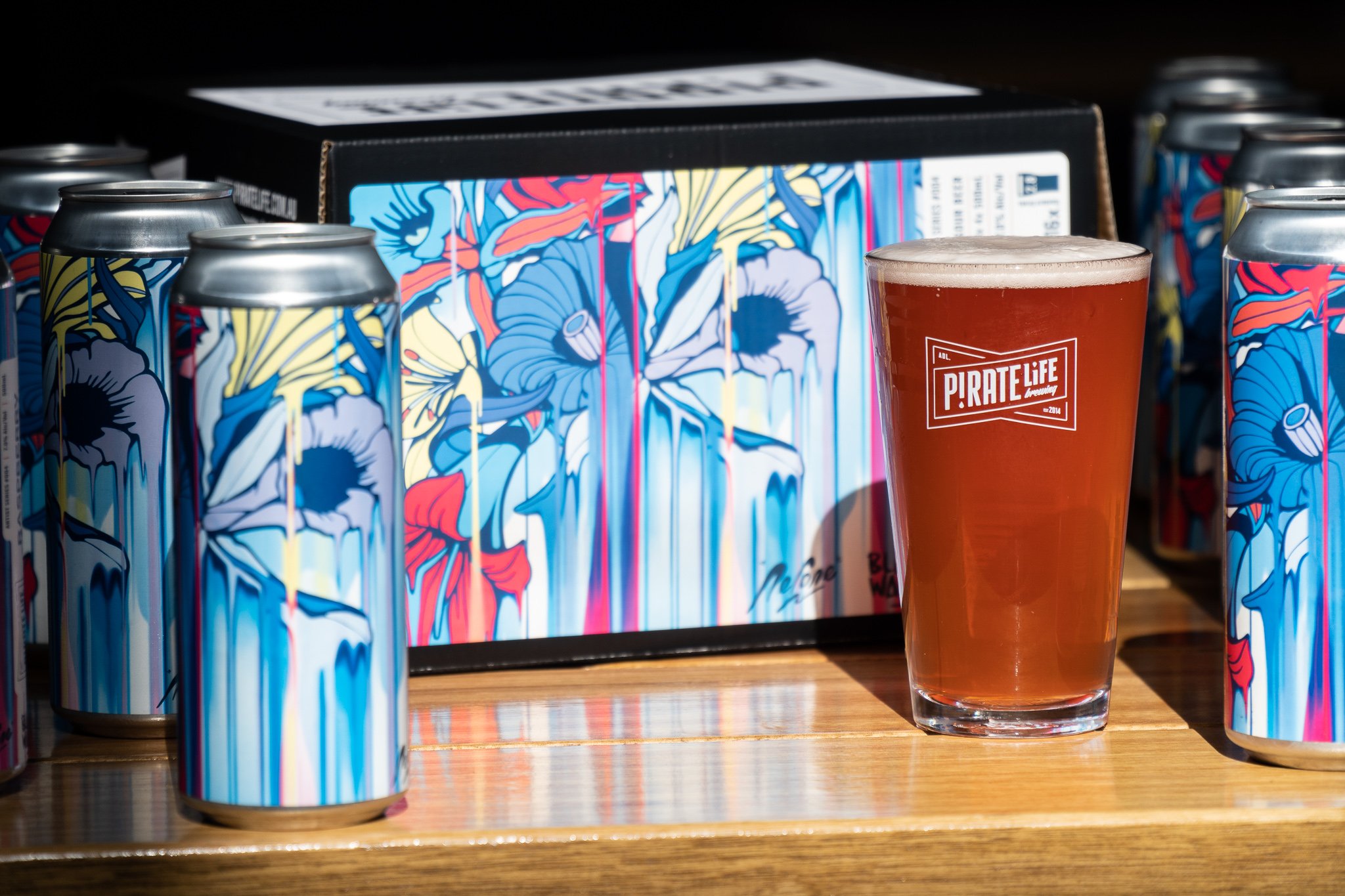 The Nerone clad sour is our fourth 'Artist Series' release as a brewery and the first in conjunction with Blank Walls - a partnership both parties are determined to nurture.
Will continues:
"The collaboration with Pirate Life will provide artists with a platform to reach new audiences, expanding the reach of their work on a global scale, as well as provide the opportunity to travel and be involved in 'No More Blank Walls' Street Art Festivals."
These limited-edition tins denote a well-established love of the arts for PL, and Nerone's recent contribution has the whole crew excited.
"Nerone's work is truly unique and instantly recognisable. I love this piece," says PL's Head of Graphic Design, Mike Wills, who worked closely with Nerone to get the label looking just right.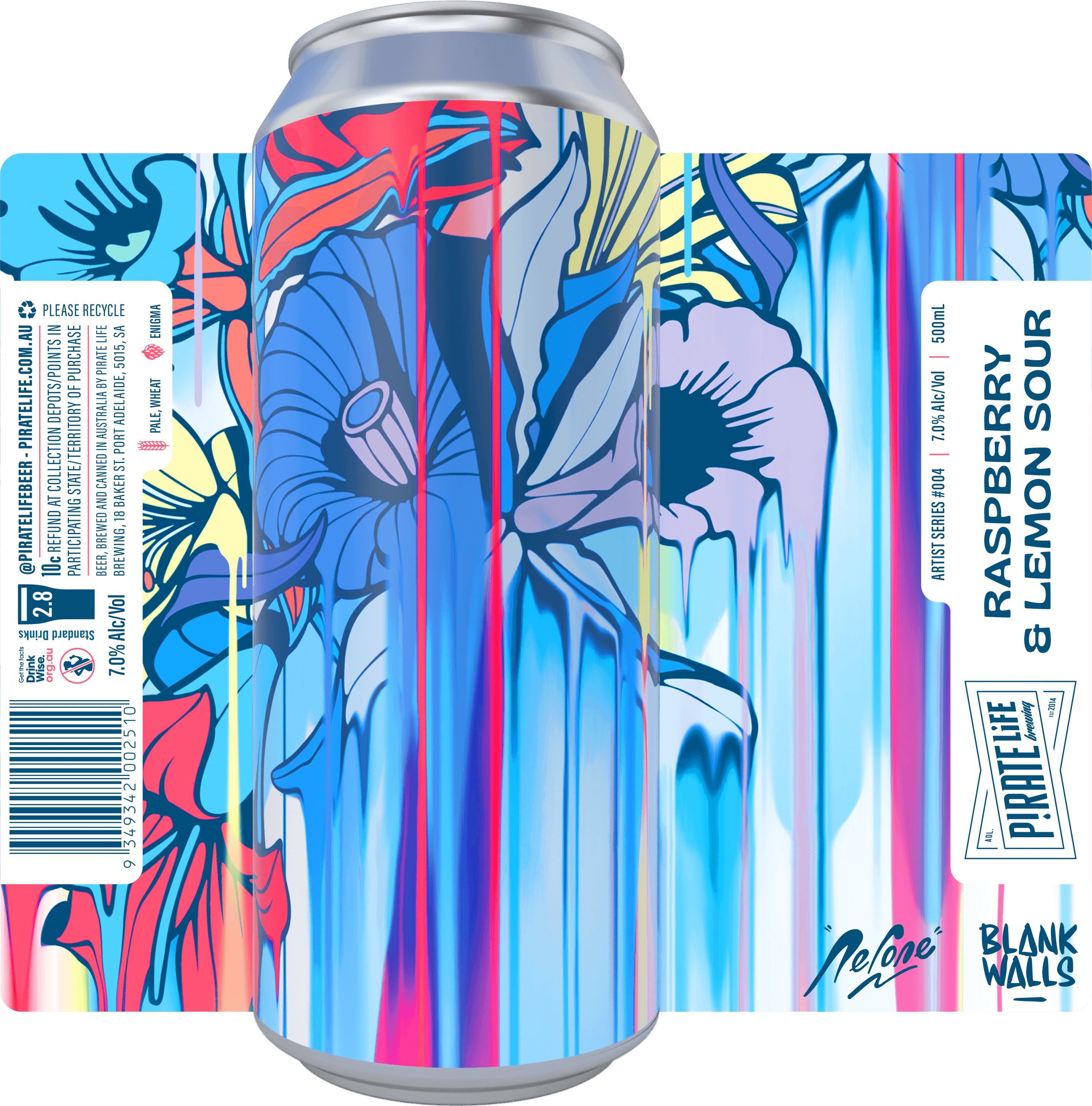 "In order to get the most vibrancy from Nerone's work, we opted for a six-colour Indichrome print process, which was a first for us down at the brewery. The result is striking and it perfectly complements the beer."
Nerone's fluid lines and fresh neon pallet are directly inspired by 'the energy and vivid atmosphere of the street', channelling the vibrant nightlife of London, Paris, and Bordeaux.
His works promote an underlying message of positivity, which, in light of recent events, is something everyone can get around.
Back this worthy cause and secure your limited edition Nerone + Blank Walls Raspberry and Lemon Sour via our Port Adelaide Brewery or from the online store today - while stocks last!
Or, if you'd prefer, stop by 18 Baker Street for 'Brewer's Shout' tonight (Wednesday 13th) from 6pm, for a schooner on the house.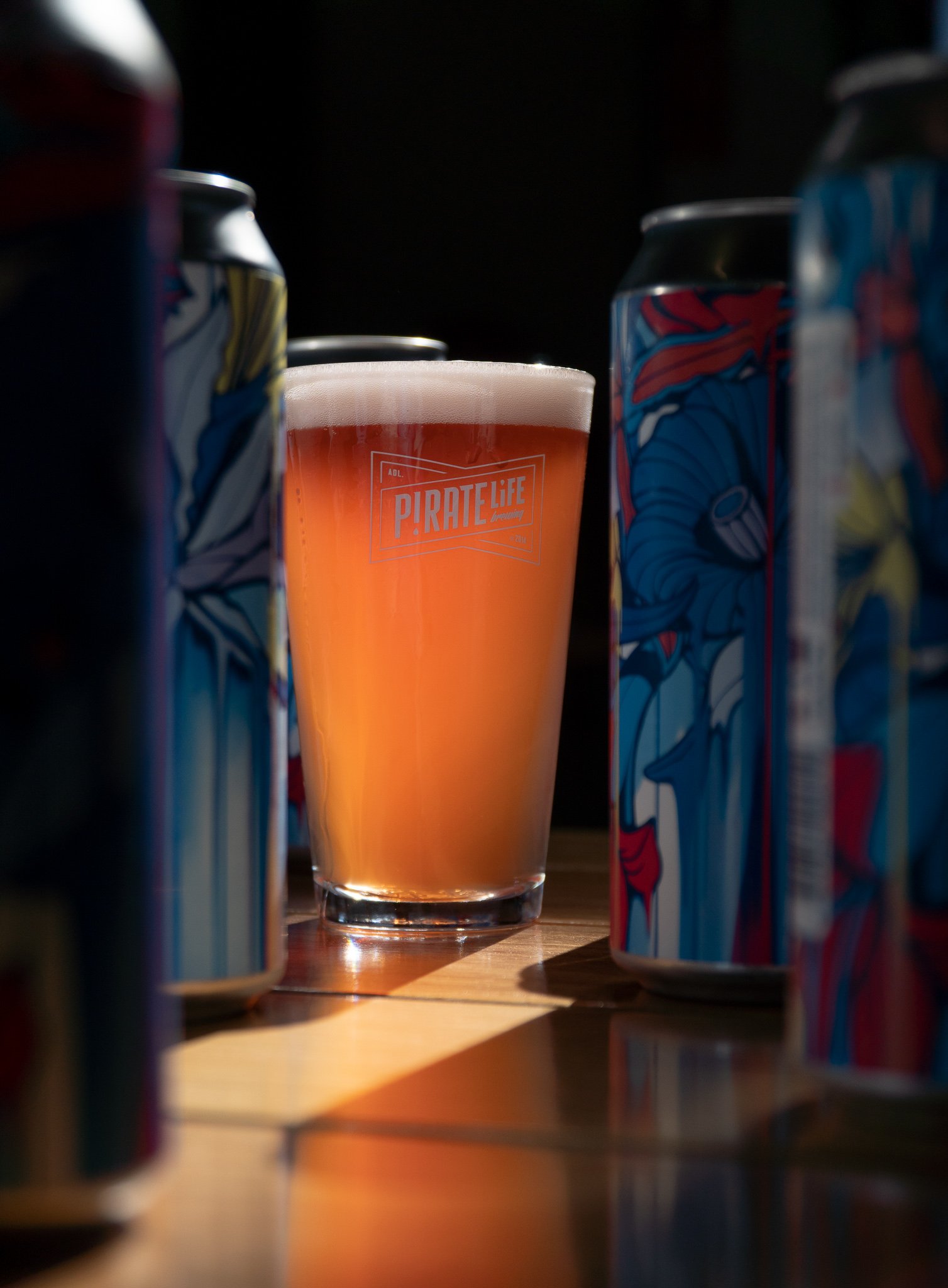 Cheers and Happy New Year,
PLB Crew.