Event
Fancy a recipe from one of Australia's finest chefs? yeah righto!
By Matty O'Callaghan
21 Feb 2021
At PL we understand all too well the importance of pairing good beer with great food – hence our recent 'Chef Series' dinners, which feature some of Australia's coolest culinary minds.
Last Thursday (18th Feb) Andrew Wandless, Head Chef of Una Más in Sydney, helmed the fire pit at our Port Adelaide Brewery, wowing punters with an array of coastal Mediterranean delights.
We caught up the following morning for a pint and a chat - during which he shared one of his exclusive recipes. And just in case you're wondering, it is absolutely the shiz...
G'day Andrew, how'd you go last night?
Yeah good! Everything was on point, bosses were happy (smiles). It was nice having everybody out by the fire pit…it was almost 'back to normal'. People standing around, standing up drinking, having a good time, having a laugh. (Coming from Sydney) it was nice to have that feeling again.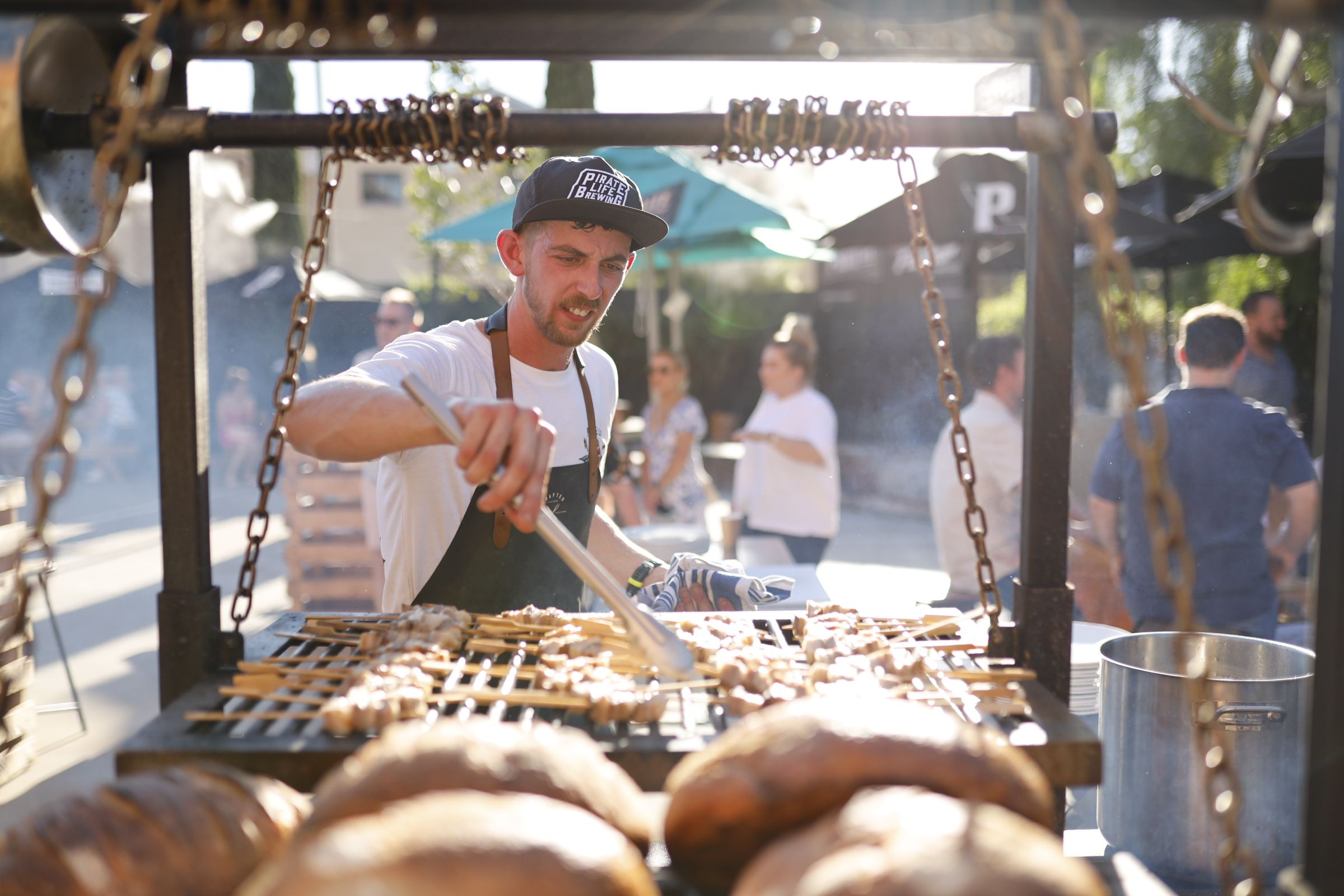 Working the pit. Andrew Wandless in PL's Port Adelaide Beer Garden
---
PL founders Jack and MC were there last night, but you've cooked for them before right? In London?
Yeah. So they came to Texture when I was there around five years ago. One of Jack's good friends Lucas is married to my cousin, Nicola. Jack was living in London at the time and mentioned to her,
"Dads coming over, I want to take him somewhere nice."
They (Jack and MC) ended up staying for a long dinner. Like, extremely long. They promised me a carton of beer...I never got it.
Ha! Well, I think you'll be walking away with a couple this weekend.
(laughs) Yeah!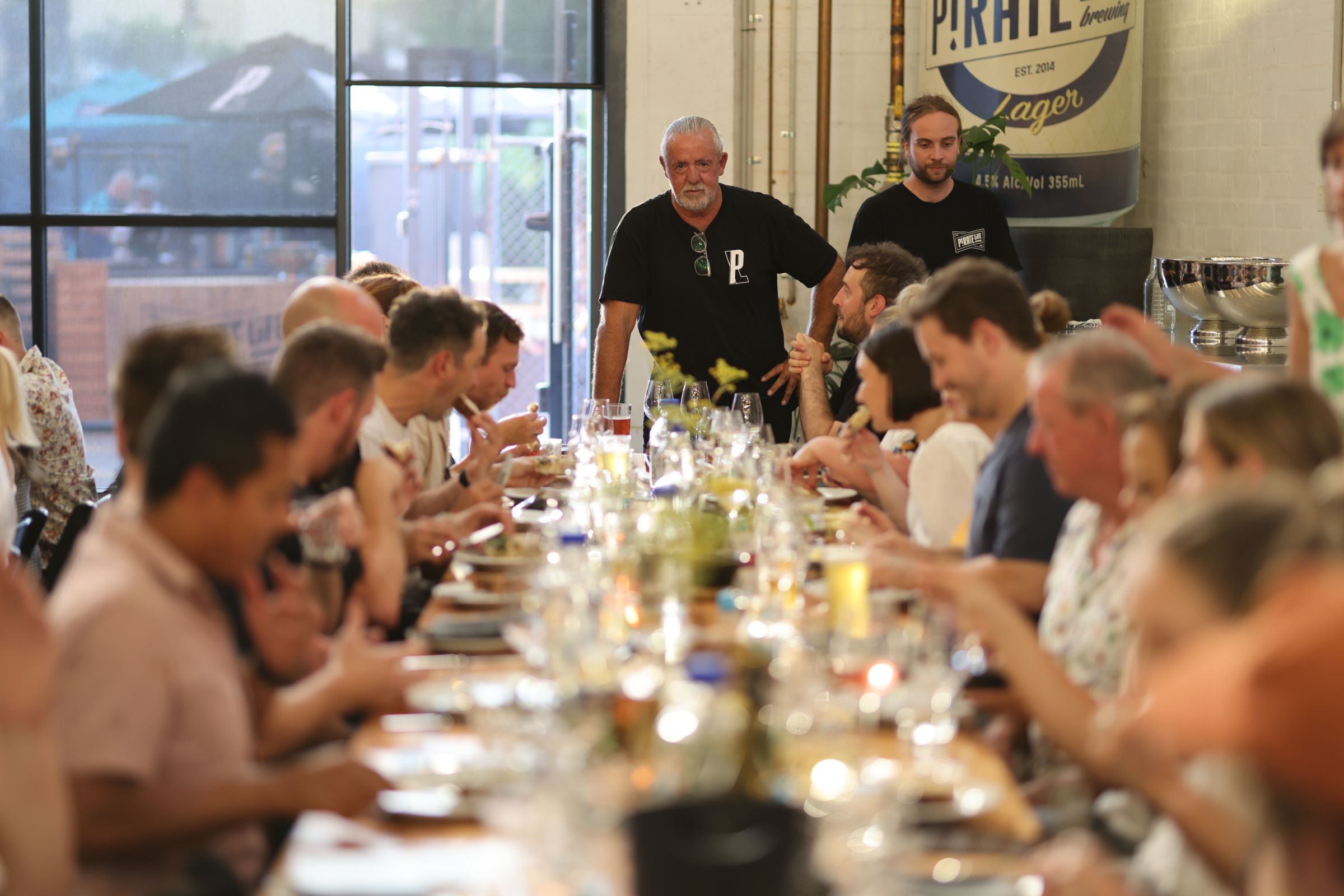 PL Co-founder MC, hospo gun Max Lang and guests at Thursday night's event
---
Last night you served up some cracking 'locally inspired' fare, including Port Lincoln Sardines (which you pickled yourself) and Mount Compass Wagyu. What are your thoughts on South Aussie produce in general? Being a world renowned chef and all…
I think the produce in SA is phenomenal. I was here for eight months before I went to Sydney. I wanted to do something here.
The artisan growers up in the hills, I've got really good relationships with people up there. You just don't get a lot of produce like that in this country.
And your oysters, mate the ones from Smoky Bay (whistles favourably). I've had good ones from Coffin too. But that Smoky Bay area, the Pacifics I bought were phenomenal. A lot more creamy and less minerally than the rock oysters in NSW.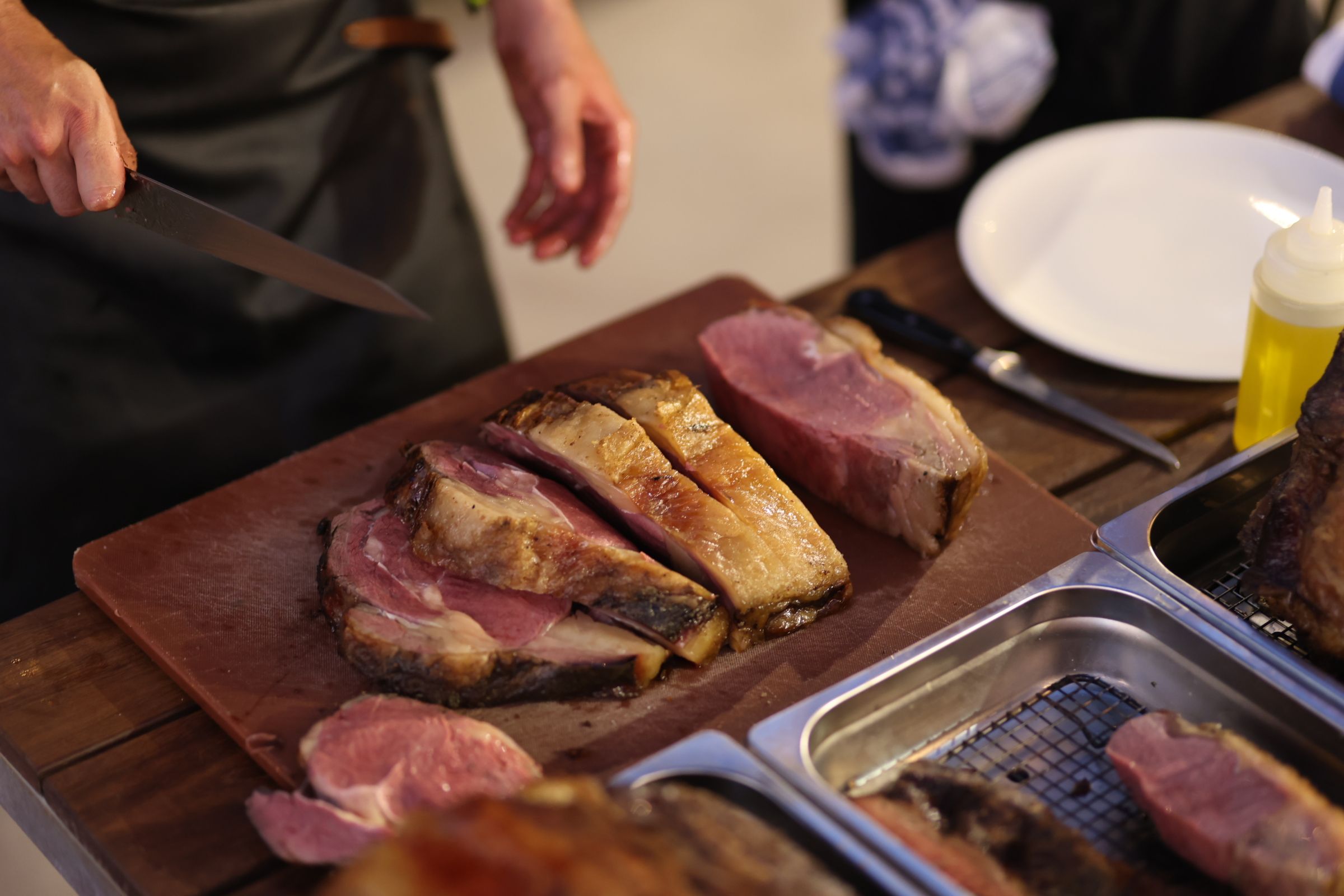 Top tier. Mount Compass Wagyu
---
I'm yet to eat at your restaurant 'Una Más' in Sydney. What's the one thing on your menu I've just gotta try?
We do a char-grilled octopus dish with fermented habanero. That's a winner. We make our own fresh chorizo sausage as well, it's banging (laughs). I've got that on point.
I cannot WAIT to get across! So, seeing as that might not be for a little while, is there something you can do for us in the mean time? Maybe a little recipe share?
What would you like? How about my Basque Cheesecake?
The dessert from last night? Oh hell yeah…
Here ya go...
Ingredients:
1kg Cream Cheese
300g Caster Sugar
Zest of 2 Lemons
6 Whole Eggs
500g Cream
40g Plain Flour
Pinch Salt
Method:
Zest lemon into sugar and cream cheese, cream together in mixer, then add egg slowly one by one.
When combined slowly add cream and salt, then sift in flour.
Bake in 9inch tin.
Pre heat to 220 ̊ C, Fan 3, 100% humidity for 38mins.
Allow to cool, slice (or not) and enjoy.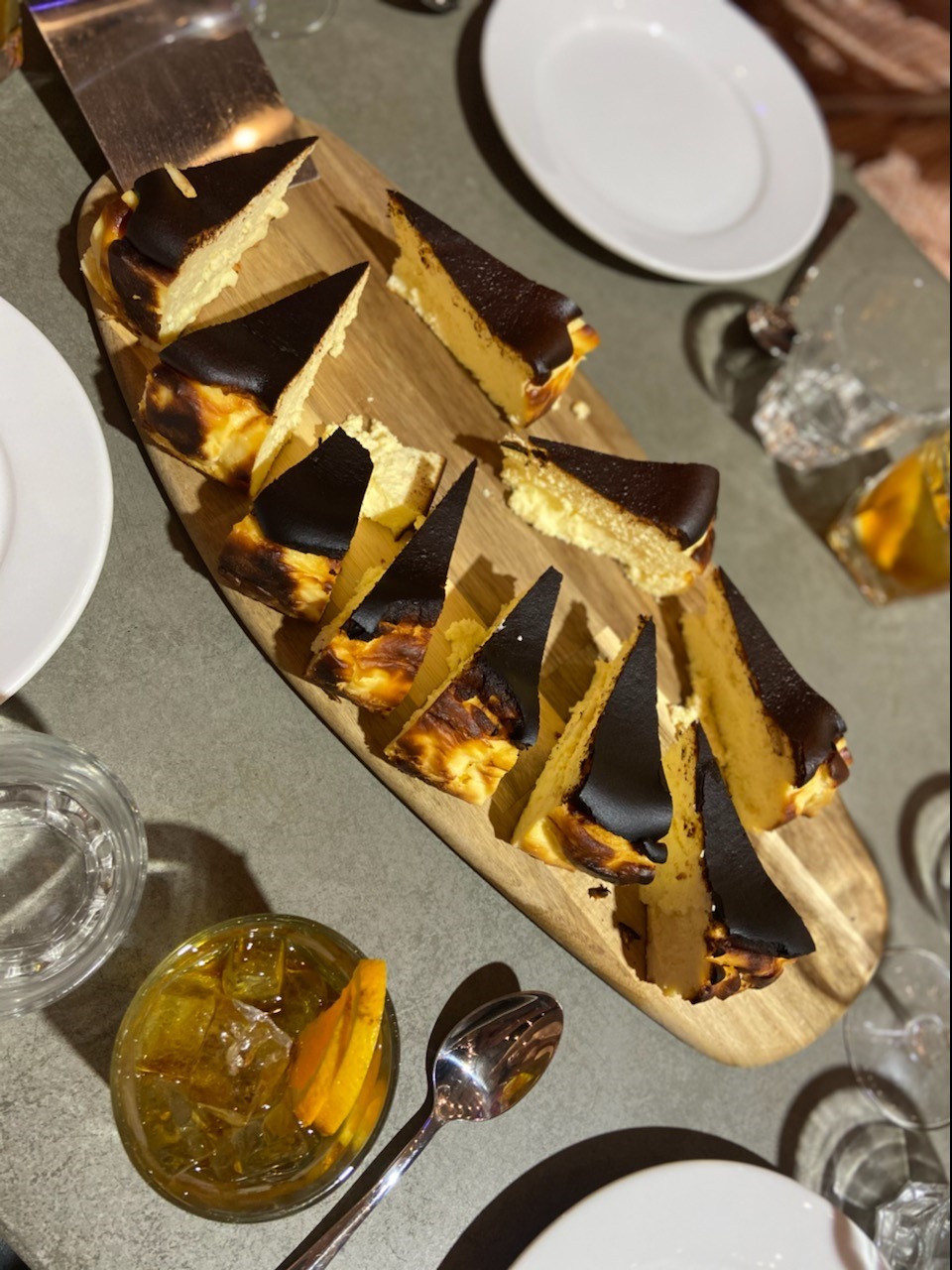 Andrew's Basque Cheesecake + Montenegro on ice
---
Pirate Life's Chef Series Dinners continue this Thursday with Louis Tikaram of Stanley Restaurant, Brisbane. Don't miss out, secure your ticket online via Eventbrite today!
Cheers,
PLB Crew.