PL × mr. christa × luke beard = belgian dark ale grande reserve
By Matty O'Callaghan
05 Jul 2021
No. 6 in our 'Artist Series' features work from UK based illustrator and Blank Walls ambassador, Mr. Christa...and that's not all! Inside the tin you'll find a 10% Belgian Dark Ale inspired by legendary Aussie homebrewer, Luke Beard.
In this doubleheader interview, we chat with Mr. Christa (aka Christopher Gharibi) about the can's epic design, International Street Art Collective Blank Walls, and more importantly, his go to froth.
We also touch base with Head of Brewery Operations, Lewis Maschmedt, who talks about the beer and its bearded muse...
*Follow this link to purchase online while stocks last!
---
PART UNO
---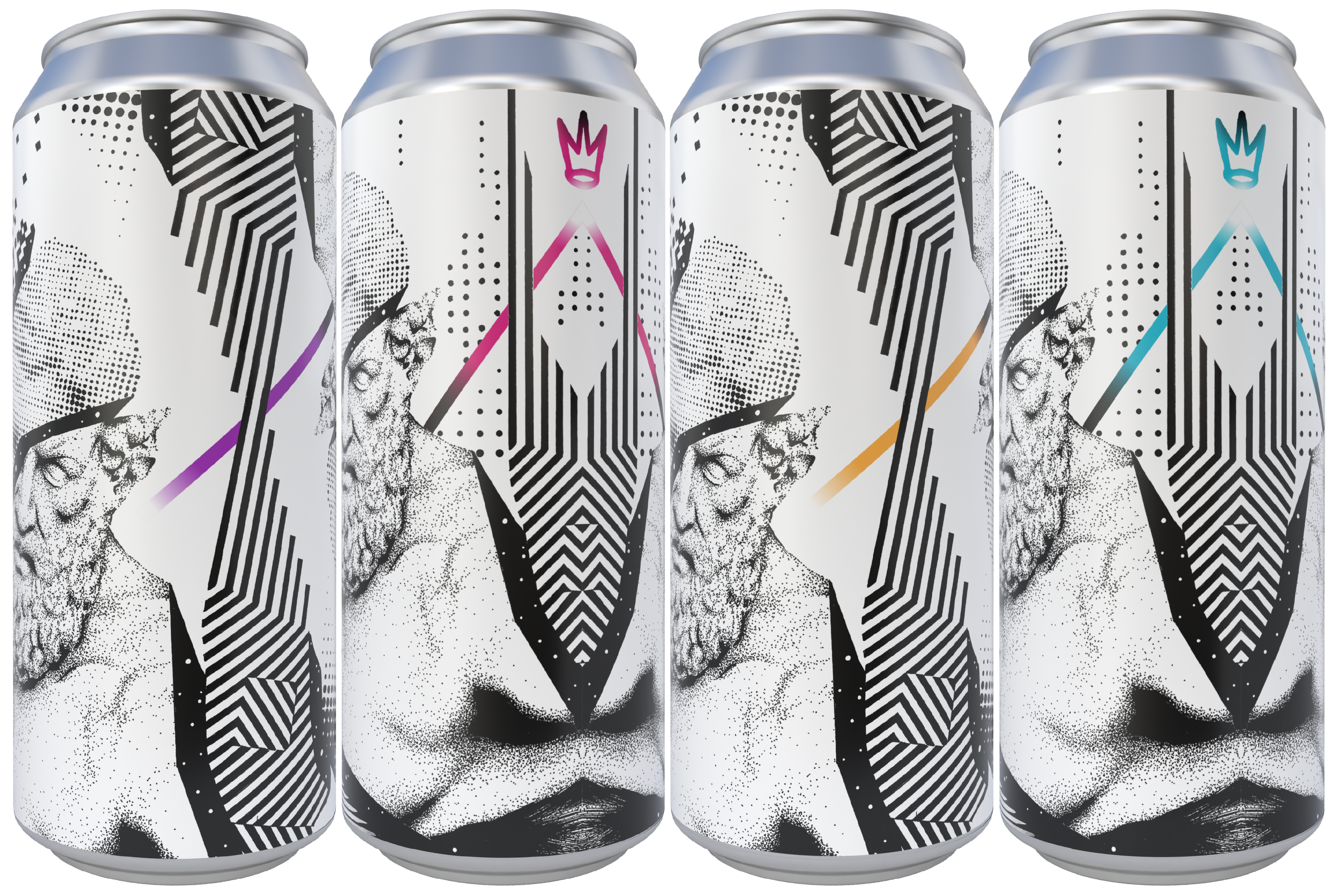 Hey Chris! We'll get to the collaboration in a sec, but firstly, how are you travelling? I'd imagine the dreaded 'c-bomb' has caused a bit of ruckus in your neck of the woods?
The last year has certainly been a rollercoaster, but it's allowed me to spend some much needed time in the studio which has been a blessing in many ways.
Plus, the pubs are finally back open and the sun's been making a rare appearance, so it's all good times ahead!
International Street Art Collective, Blank Walls (along with being good mates of ours!) are responsible for some of Australia's most epic murals - how did you wind up working with them?
I met Jerome whilst working on a mural project in London a few years back. Turned out he enjoyed a pint as much as I did, and so after a few nights out and having only met each other maybe three or four times in total, he invited me to help him paint a wall at a mural festival…in Canada!
It was during this time Blank Walls was in its infancy stages, and after an truly epic month we returned back to the UK and I started working with him and the team!
On to the can design! This is our sixth Artist Series release as a brewery, and we love the piece you've created for it. Care to touch on the inspiration behind those striking lines?
Being a graphic designer turned illustrator, digital aspects and themes constantly find their way into my work. I've always had a love for both disciplines so they tend to cross over a lot, and rather than keep them apart I try to explore ways to combine both visual styles into my illustrations.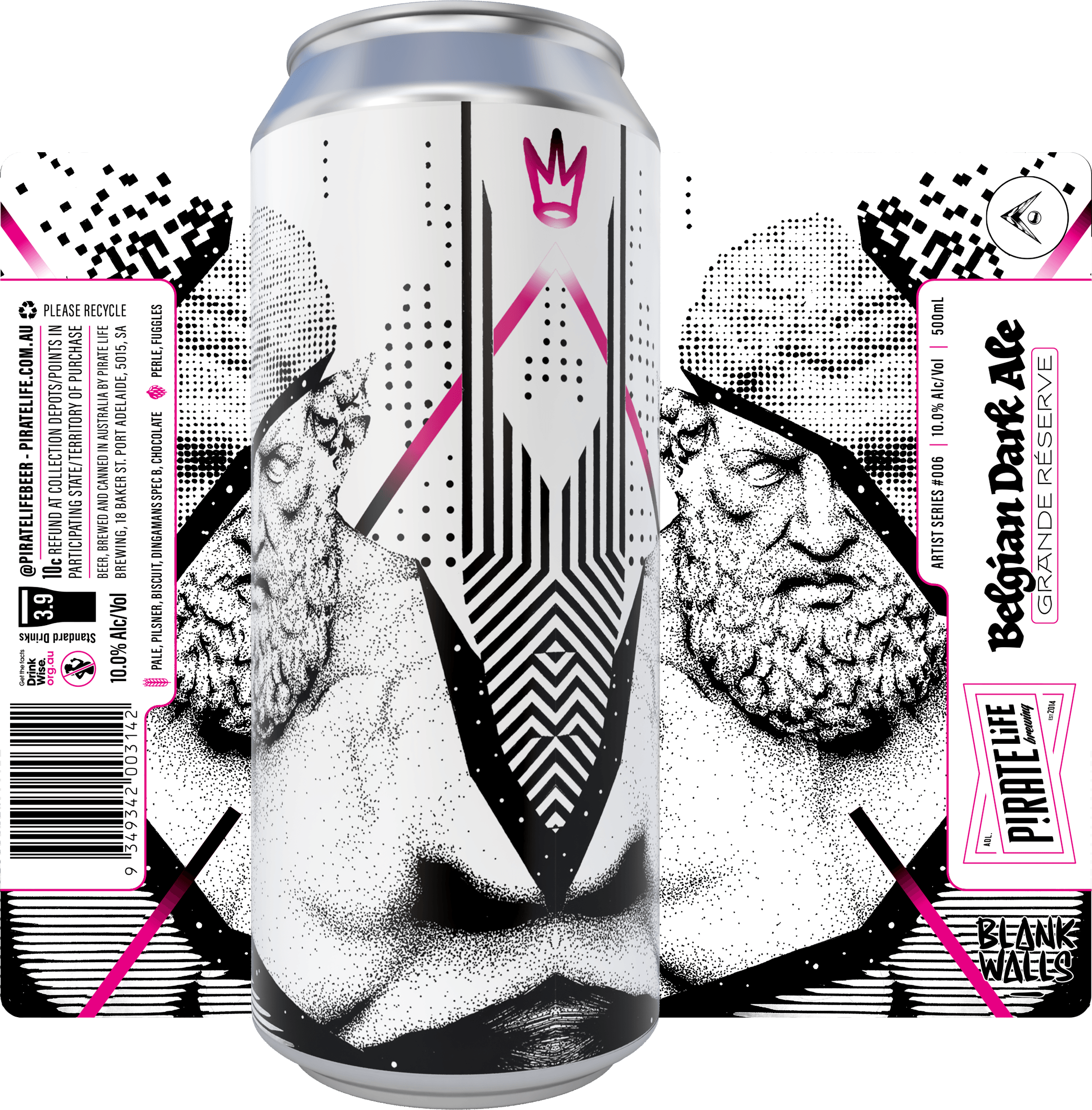 We've been admiring your Instagram page for weeks now and reckon PLHQ could do with their own Mr. Christa mural. Would you be keen to get down under when things are more…normal?!
Now you're speaking my language. I've had another trip down under pencilled in for almost two years now, but with COVID throwing a huge spanner in the works it wasn't meant to be. I'll be jumping at the chance to get on that flight, my only concern is that this time I'll never leave.
I'm sure someone on our end will put you up! London has some pretty epic watering holes, for the record, what's your go to froth?
As much as I love a lager, there's a special place in my heart for a proper stout. I can't think of anything I'd rather have with my last meal than a correctly poured pint of Guinness!
We're not gonna argue that one mate! Thanks so much for the chat, hopefully we can get stuck into a few pints soon.
Cheers!
🍻🤙🍻🤙🍻
CHECK IT: $5 from every case sold of this Herculean brew will go directly to the 'No More Blank Walls' street art fund - an ongoing initiative supporting street art festivals across Australia, while fostering opportunities for both local and international artists. You bloody ripper.
Now, on to...
---
PART DOS
---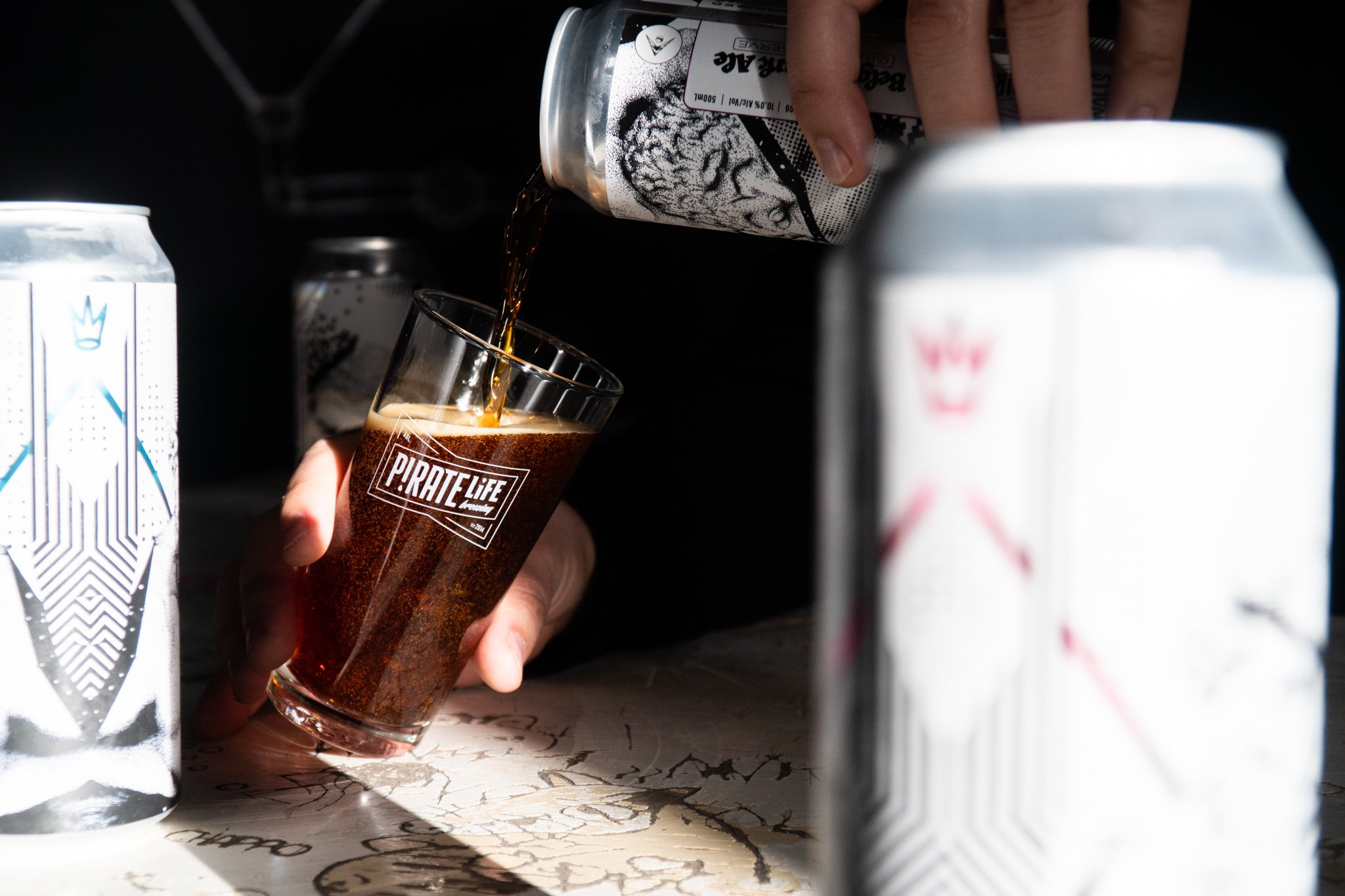 G'day Lewy! We've gotten the lowdown from Chris, now let's talk beer. This recipe was inspired by legendary Adelaide homebrewer Luke Beard. How long have you known Luke, and how did this particular partnership come about?
I have known Luke for half a decade now. Have always really enjoyed chatting with him as he is as pure a beer fan as you will come across - if it's good beer then Luke is excited by it. I tried Luke's version of this beer at the brewery one day and it was a beauty!
I asked him for the recipe and he sent it through. I had a look and there was very little that needed to be changed to scale it up to the big kit, we used some slightly different hops but that was about it!
So is teaming up with homebrewers something you do regularly? Or was this a unique case?
Very unique, but his beer I tried at the brewery was all time and I wanted to understand how he got that flavour profile. And the recipe was great, not overly complex like many homebrew recipes can be.
It was a very well thought out, well executed beer. Luke is an absolute legend so we thought we would surprise him with a scaled up brew!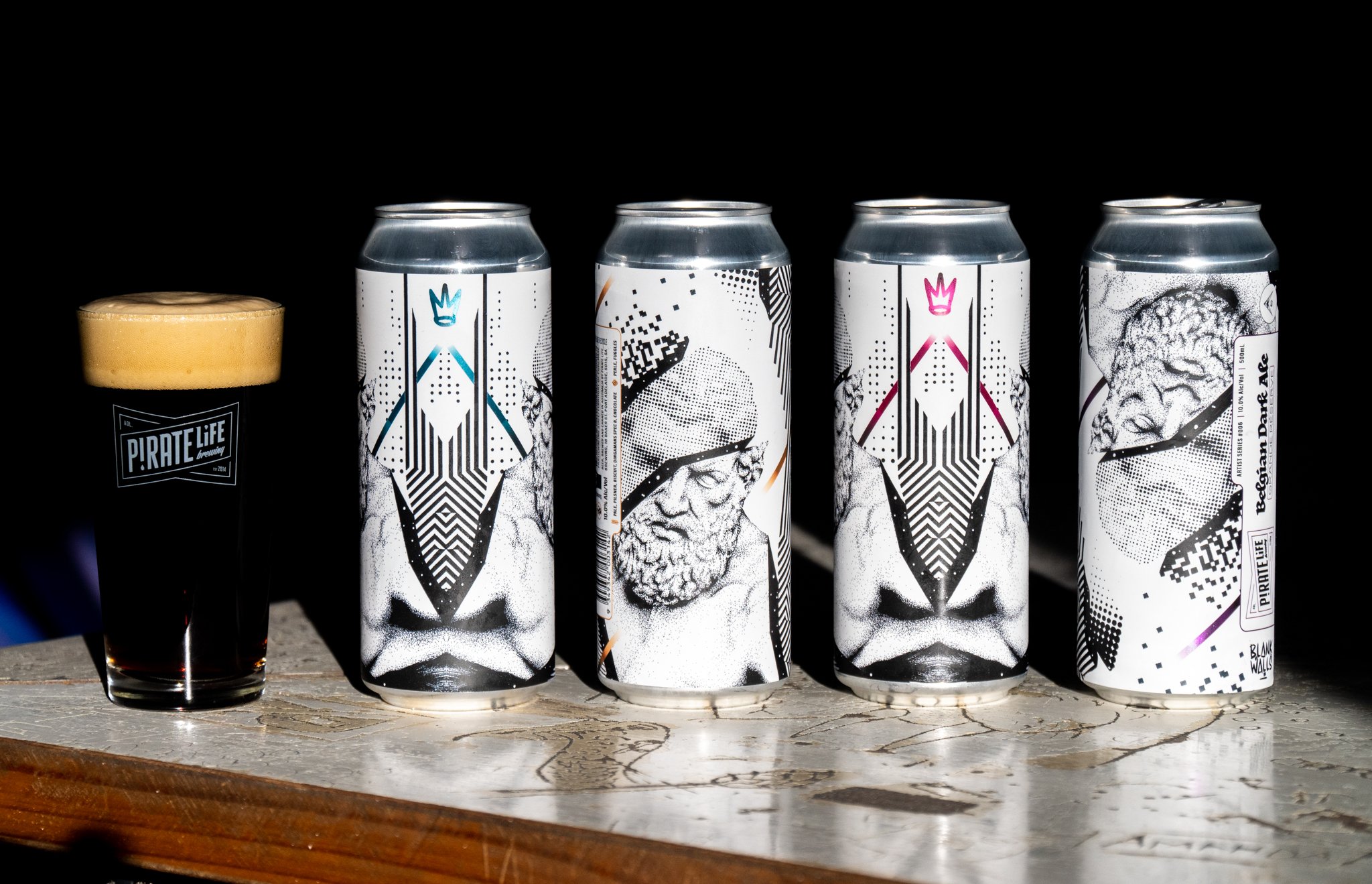 We've played around with Belgians before, but nothing quite so 'grand' (excluding the Barbe Noire back in 2015). Was this a tricky beer to pull off?
Yeah, we biffed the yeast management on this one so the yeast (which is rumoured to be Rodenbach yeast sans Brettanomyces) has thrown off an even more crazy phenol and ester profile than it normally does. Luckily a big beer like this can handle that crazy yeast character.
There is an art to brewing with Belgian yeast and so far we have just dipped our toe into the water of Belgian styles, so still plenty for us to learn.
I wrote the tasting notes for this beer while sitting at my kitchen bench. I'm a big fan. How do you think it turned out? One for the die hards?
It's nice, very complex because of what I just mentioned. It needs to warm up to be at its best, when the beer's cold the phenols and esters can present as savoury and medicinal but a few degrees warmer and they take on a very pleasant spiced fruit quality which I am a fan of.
I think that fans of Belgian Beers will find this brew pretty fun, it's an extreme expression of Bastogne Ale Yeasts character.
We are also aging some of this beer on Adelaide Hills cherries with a couple of Brett strains so we will have a very interesting beer there in the next 6 – 12 months.
You're the Head Brewer here at PL and an art enthusiast to boot. What is there to love, not just about this latest release, but the Artist Series as a whole?
Ever since the earliest of days when Jack started getting street artists in to paint our walls at Hindmarsh we have talked about how epic it would be to be able to throw that art on a can for all of our consumers to enjoy.
The Artist Series is the realisation of that dream and we have been privileged to have many amazing artists happy to contribute. Definitely pushes the brew team to create a product which lives up to the insane art on the label 🤙
How sick is this one though...
Oh, it's epic mate. 10/10.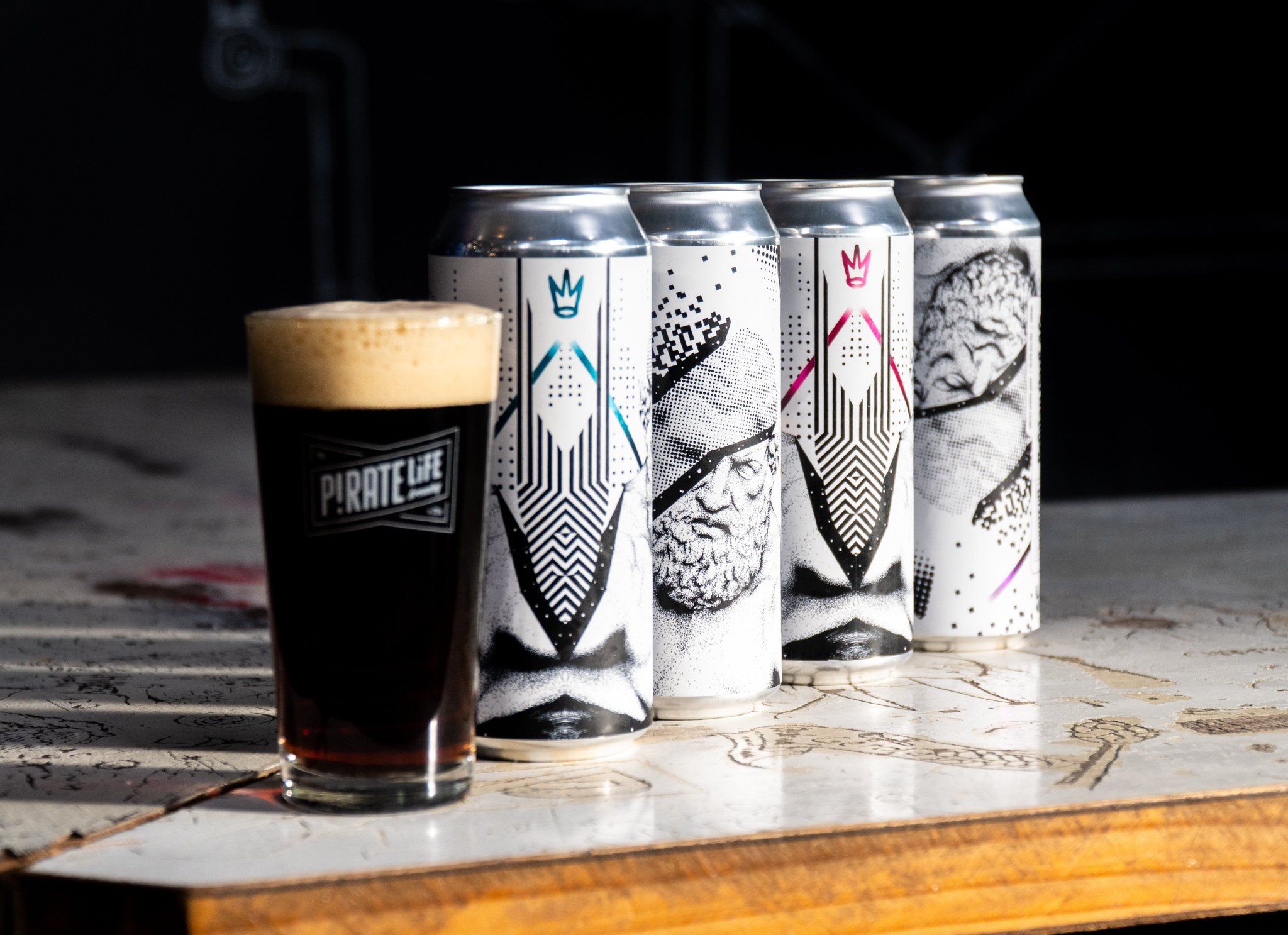 *The PL × Mr. Christa × Luke Beard Belgian Dark Ale Grand Reserve will be available for purchase online and at our Port Adelaide Brewery from today. Stocks are limited so get in quick!