Pirate life's 'chef series' will feature some of australia's finest culinary minds
By Matty O'Callaghan
08 Feb 2021
In conjunction with world renowned Chef Jake Kellie and PL's head of gastronomic operations Rocky Oliveria, Pirate Life will be hosting a series of bespoke dinners at their Port Adelaide Brewery, which will feature some of the country's finest chefs.
Culinary gurus Andrew Wandless (Una Más, Sydney) and Louis Tikaram (Stanley Restaurant, Brisbane) will team up with PL Crew throughout February and March to produce a tantalising array of 'pit-fired' fare, and you are all invited to indulge.
Michelin-starred chef, Jake Kellie, who is now eight weeks into a four-month stint with the Adelaide based brewery, spoke about the upcoming dinners in a recent chat:
"Rocky and I have been looking to get some different chefs down to cook over the fire-pit for a while now.
"Andrew has done some awesome things. We were colleagues at Mimi's and created a really good bond. He's got the same passion and drive as I do. As for Louis, I've always wanted to cook with him. I love his style."
Andrew Wandless, who is known for producing impeccable coastal Mediterranean cuisine, has worked in some of the world's most prestigious kitchens, including the Michelin-starred 'Hibiscus' and 'Texture' in London.
Comparably, Louis Tikaram's stints in acclaimed restaurants Tetsuya's (SYD) and Longrain (MELB) set him up for a Head Chef spot at the West Hollywood institution, EP & LP, where he cemented an affinity for Cantonese Cuisine.

L - R, Andrew Wandless, Louis Tikaram, Jake Kellie and Rocky Oliviera
---
Today, the gents are back on home soil, which is good news for us, and even better news for fans of Pirate Life. Menus for the upcoming Chef Series will reflect each cook's distinctive style and come to life on PL's one of a kind' firepit.
"It's quite a unique cooking tool. In my eyes, it's probably the best BBQ rig in Australia at the moment," Says Jake. "Whole grill cuts will definitely be a highlight for Andrew's main, while Louis will go with that roasted marinated vibe, with some nice cool dressings. I'm most excited about the difference between the two."
Key facilitator of this mouth-watering venture is PL's charismatic Head Chef, Rocky Oliveria, who is quoted here:
"We love collaborating, we love having a good time, and these dinners will be a celebration of both. Jake and I have struck up a hell of a rapport over the last couple of months, and we're pumped to take things to a new level for our guests."
"The quality both Andrew and Louis bring to the table is so high, and I can't wait to see what they pull out of the bag. It's gonna get real."
The $100 per head, Thursday evening sessions will include: a schooner on arrival + roaming snacks around the fire-pit, shared entrée, shared main and dessert. Not to mention PL's full range of brewery fresh beers will be available for purchase on the night.
You'll also hear from the chefs and experience that 'classic' Pirate Life hospitality first-hand.
Tickets are currently available for purchase through Eventbrite, but be quick, with sessions capped at just sixty guests, they're sure to sell out fast…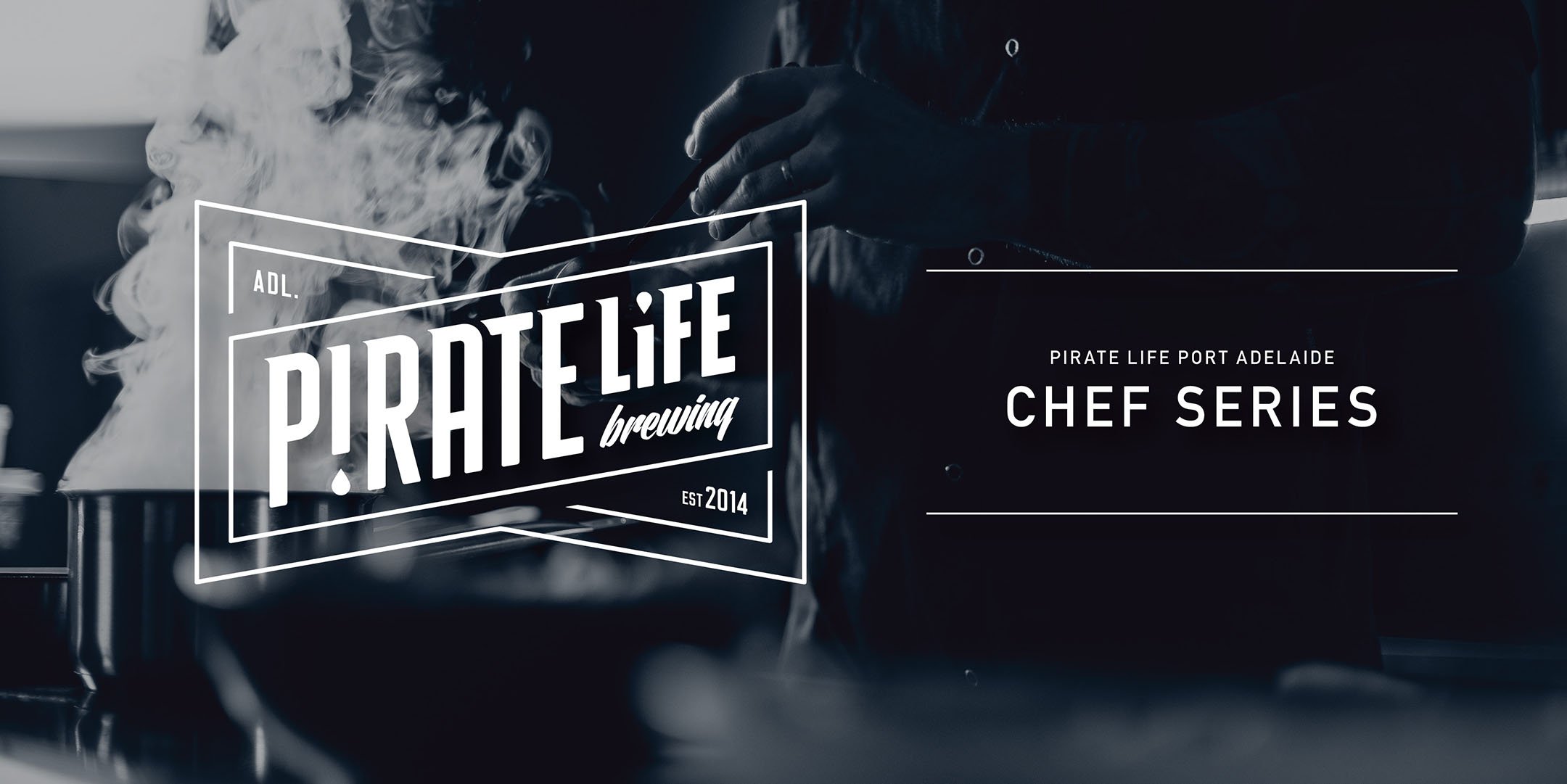 Event Details:
Andrew Wandless of Una Más Sydney x Pirate Life Port Adelaide, Thursday 18th Feb
Louis Tikaram of Stanley Restaurant Brisbane x Pirate Life Port Adelaide, Thursday 25th Feb
Rocky Oliveira x Jake Kellie at Pirate Life Port Adelaide, Thursday 11th of March