imperial stout ice beer
By Matty O'Callaghan
23 Jul 2021
We were going to reveal our ice beer at the Beer and BBQ Festival this weekend, but things didn't exactly go to plan. That's cool, we're releasing it anyway, and if you haven't nabbed yours, we recommend clicking HERE stat.
In this blustery blog we chat to PL's Head of Packaging and
mastermind behind the Imperial Stout Ice Beer, Brent Kemble-Beech.
He gives us the lowdown on the style, his distinctive method, and how best to consume the liquid itself - trust us, he's a pro. So let's go!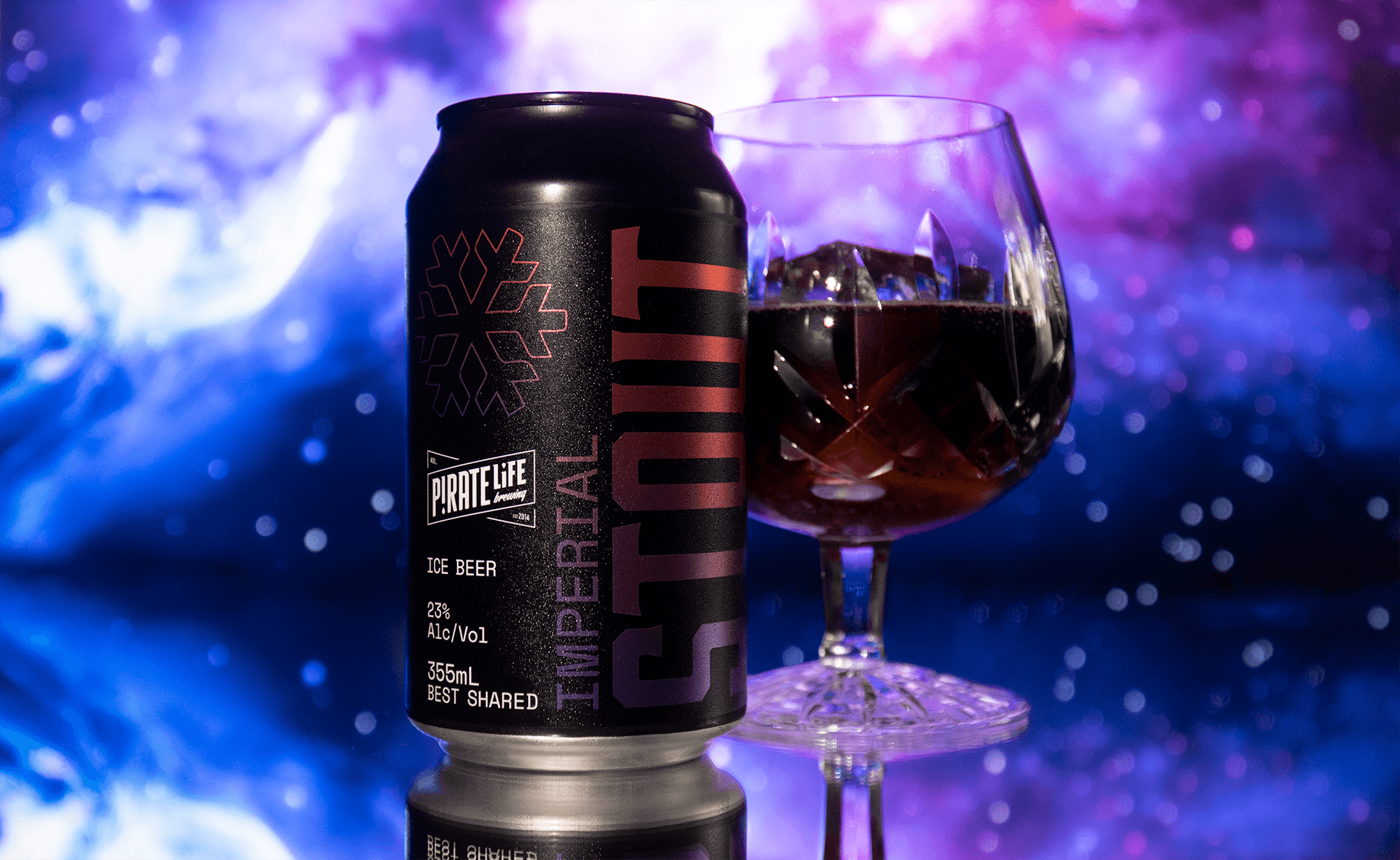 G'day mate! Thanks for taking the time to chat, let's jump straight into it. This is a really unique style, and one punters don't see all that often. So we're gonna need to know…what is an ice beer?
An ice beer is made by freezing beer to remove its water content. This leaves behind a gorgeously intense beverage with concentrated flavour, aroma and (without glorifying it in any way) ABV.
We made one last year (an epic quadruple IPA) which sold out in three hours! What's on offer this time around?
Last year's was made from beer that was drain bound due to COVID. It had slightly more oxidative characters, but that worked well for that particular beer. It was our first attempt and in a lot of ways (at 29.2%) turned out like more of a spirit.
This time round we tried to keep things closer to a beer, the three 50HL (5,000 litre) batches we used were dark beers, hence the 'Imperial Stout' label.
We're pretty pumped with the results, it's a more succinct beverage than the quad in my opinion. We learnt heaps in terms of yield, temperatures and technique too, so the next one should be even more banging.
Reckon this one'll get snapped up as quick?
I definitely hope so! I guess we'll have to wait and see.
Talk us through the method. You fill up big tubs with beer and freeze it, right?! I'm sure there's more to it than that…
Sorta. First we purge the tub with CO2 - in this case we're talking about a 1,000 litre IBC. Then we fill it with beer at force to make a foam blanket on top. On goes the lid, then it's into the freezer at - 40° Celsius.
To get the concentrate, we defrost the block for a short period of time, and well, proceed to suck the life out of it.
As I said earlier, we had three 50HL batches of beer totalling 15,000 litres. At the end of the exercise (which took three months) we were left with a tenth of that. That's partly why it's such a valuable product, and so desirable to beer enthusiasts.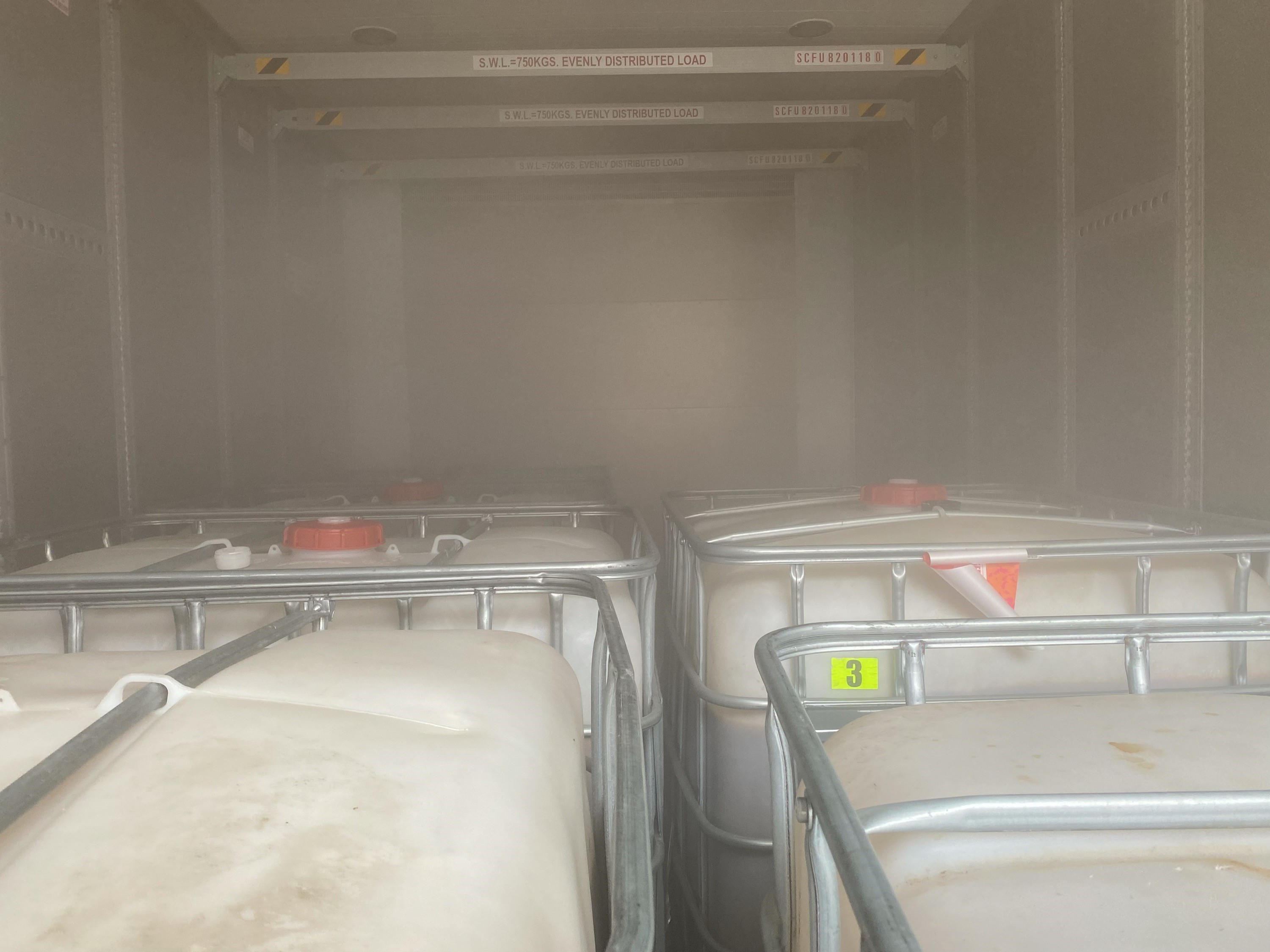 - Big chill. 5 x 1,000 litre tubs of beer at minus 40.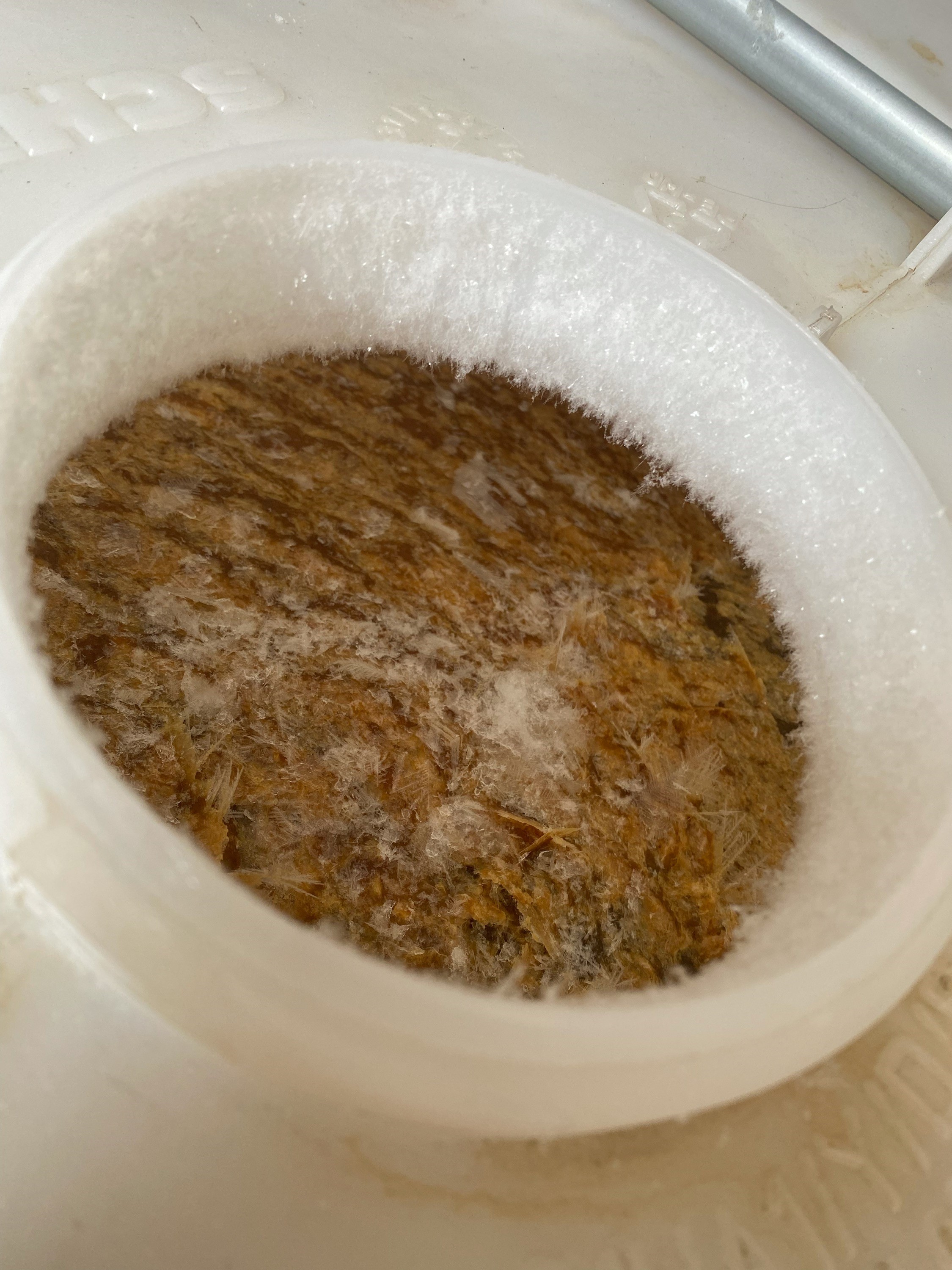 - Stout crystals. Nuff said.
---
Let's face it, we're not talking about a typical beer, are we? Ya gotta treat this bevvy with some respect…
It's 23% so with respect yes, but at its core it's still a beer.
It drinks like a rich dark stout mixed with salted liquorice and molasses, with a fruity finish. It's huge on the palate and will totally boggle your mind.
We kept the carbonation low (4g/l) to retain some of those unique spirit like qualities - it really is such a beautiful essence that you get from the freeze.
The low carb also keeps the alcohol 'heat' and bitterness in check, and means it can be consumed like a spirit or a beer, but if you want my take on it, this one is a sipper for sure.
It sucks we won't be sharing one at Beer and BBQ this weekend, so I guess we'll just have to take a couple of cans home instead. Tell us, how will you be drinking yours?
I will be drinking mine from a whisky glass on a rainy day out the back of my house, watching my veggies grow, with the kookaburras laughing at me from the gum trees.
Brent your a poet! And a bloody legend too. Thanks so much for your time, I know you've got lots on your plate.
No worries mate🤙
---
*PL's Imperial Stout Ice Beer is available for take away from our Port Adelaide Brewery, or online from today (23/7) WHILE STOCK LAST!