IS DARK LAGER. IS GOOD.
By Pirate Life
17 May 2023
It's May, which means you can now officially consume dark beers without people looking at you funny. This specialty lager's release (intentionally) coincides with Autumn + it just so happens to be one of our all time faves. Head Brewer, Lewy Maschmedt, explains why in a recent chat with Matty O: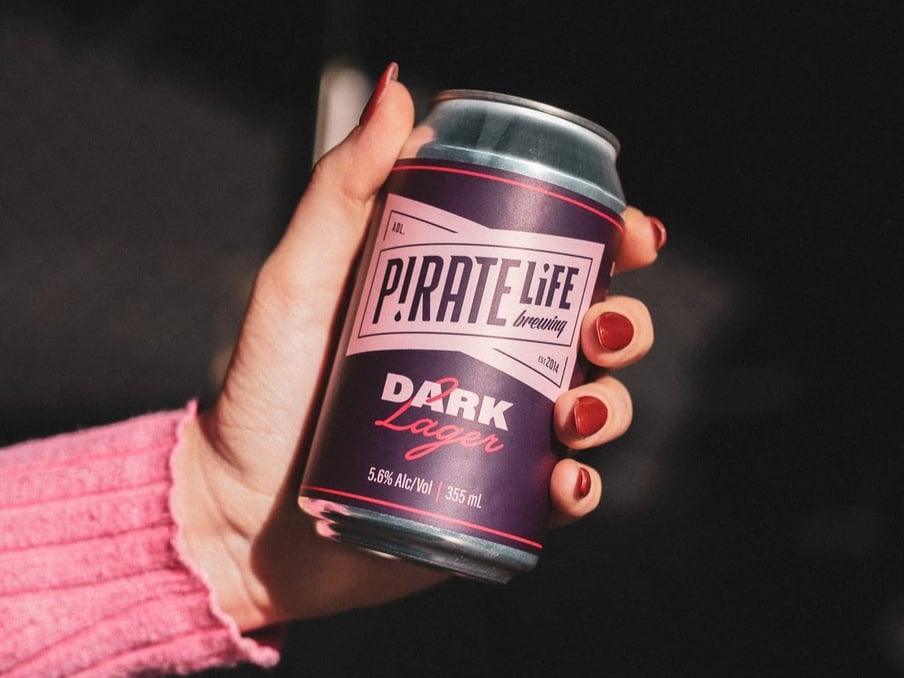 CLICK HERE FOR FRESH TINS!
---
Hey Lewy! We've just packaged a fresh batch of our Dark Lager! There's a lot to like about this beer, can you give us a quick run down on the style?
Yeah sure. It's one of my favourite styles. When i first started branching out from typical lagers, Carlton Draight, that kind of thing, one of the first i tried was at the Curtin University Oktoberfest. They would bring in beers from Germany and one of them was a Dunkel - which is a dark German lager - and i fell in love with it right then and there.
As a style, it's chocolatey, it's sweet, it's got that caramely thing going on, but it also has the freshness and liveliness of a lager. It's a little bit of a stout meets lager kind of scenario. The pefect marriage of styles.
Sounds delicious. We've been brewing this beer since 2019; the recipe has evolved a little since then. Can you talk to that evolution and why you reckon this batch is tasting so good?
The original Dark Lager we made was more of a Märzen (traditional Bavarian Lager) style, we used a Märzen yeast. That was also in the era of Pirate Life when we were erring towards the 'heavily hopped' version of what ever we were brewing. You know, we were still hop obsessed.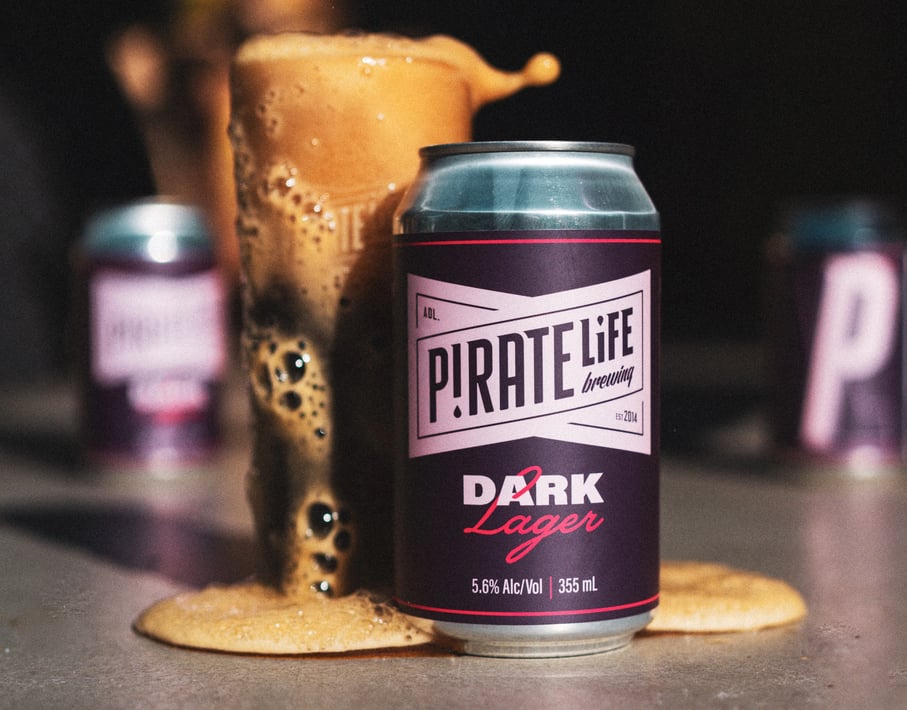 GO ON, YOU KNOW YOU WANT TO...
---
Over the years our consumer base has broadened a lot, now we get to play with a lot of different flavours because we've gone beyond just being the brewery that brews big hoppy beers.
In this case, we've pared the hops right back and leeant into a traditional Munich style dark lager. So, this one is all about the malt expression. It has Munich Malt as a base, then on top of that, a few extra specialty malts that really accentuate chocolate and caramel...without having that astringent coffee, ash tray, character some stouts do.
A lot of people do find stouts and porters intimidating, do you see this as a good introductory style for people looking to get into darker beers?
Yeah, 100%. This beer is still lager-esk in its mouthfeel and presentation. It's effervescent, it's refreshing, but it's also comforting - you know it's got those toffee, caramel, and milk chocolate characters. There's a lot of very familiar, beautiful grain driven flavours in this beer, and we've decided to highlight that over the hops in this case. I think that it turned out very nicely, I mean, I really enjoy this beer.
Me too, mate. Cheers to that!